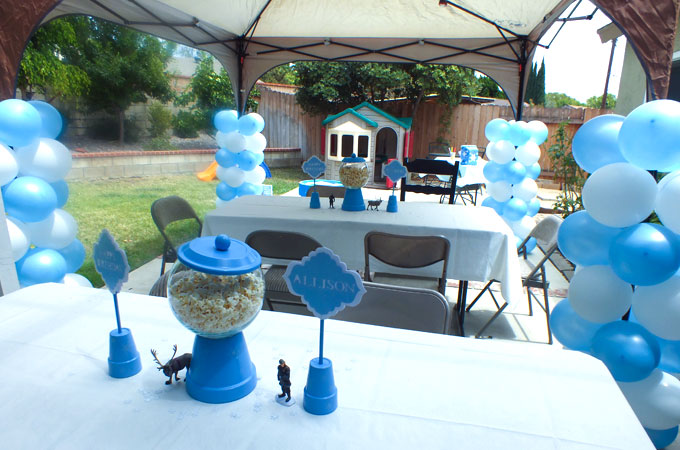 When we started planning Allison's Frozen Birthday party, we started looking around at the different party stores for Frozen decorations (plates, napkins, balloons, etc.).  The pickings were slim.  We put our heads together to figure out what we absolutely needed (balloons, centerpieces, decorations for our dessert table, water station) and what we could live without, and then we set about figuring out how to make them.  The centerpieces were our hardest project.  We didn't want to do what had already been done, so we came up with a design that we thought turned out cute.  The balloons were easy (relatively speaking) and the water station was super easy.  What we ended up with was a cute and classy Frozen party.

Disney Frozen Party Decoration Ideas
Disney Frozen Party Centerpieces – We made these Bubble Gum Machine style Disney Frozen Centerpieces for our Frozen Birthday Party and filled them with popcorn – they were a big hit!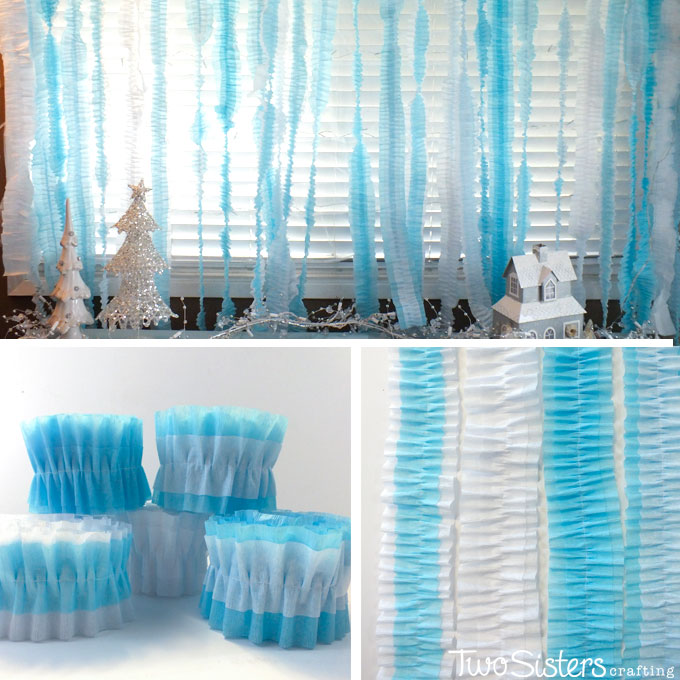 Disney Frozen Party Ruffled Streamers – Take crepe paper streamers up a notch by creating these Disney Frozen DIY Ruffled Streamers – all you need are crepe paper streamers and a sewing machine.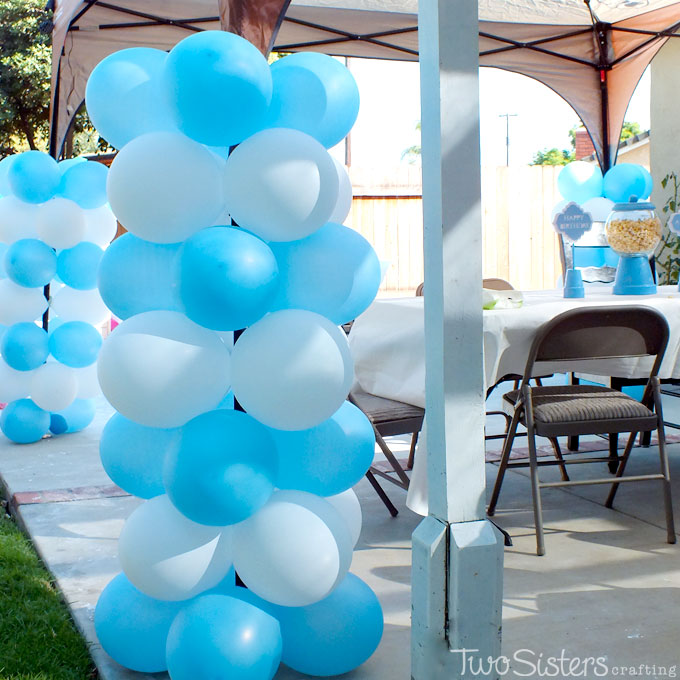 Disney Frozen Party Balloon Decorations – Balloon Decorations from our Frozen Birthday Party. We have step by step directions on how to create these easy to make balloon columns and balloon banner.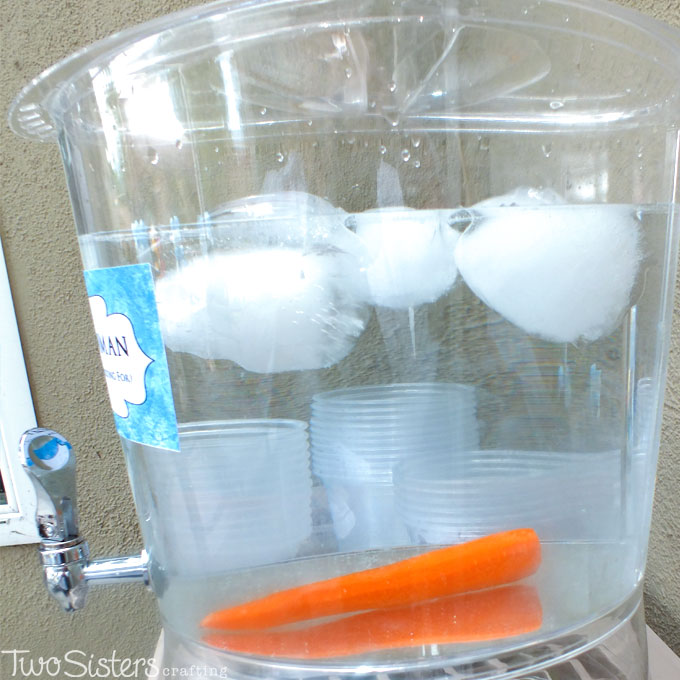 Frozen Melted Snowman Water Station – These Frozen Melted Snowman Water Station complete with carrot nose was a fun addition to our Frozen Birthday Party. Some parties ARE worth melting for!

P.S. Let's stay in touch!  If you liked our Frozen Party Decoration Ideas post, [thrive_2step id='10744′]click here to sign up for our Email Newsletter![/thrive_2step]
Or follow us on Pinterest, Facebook and Instagram!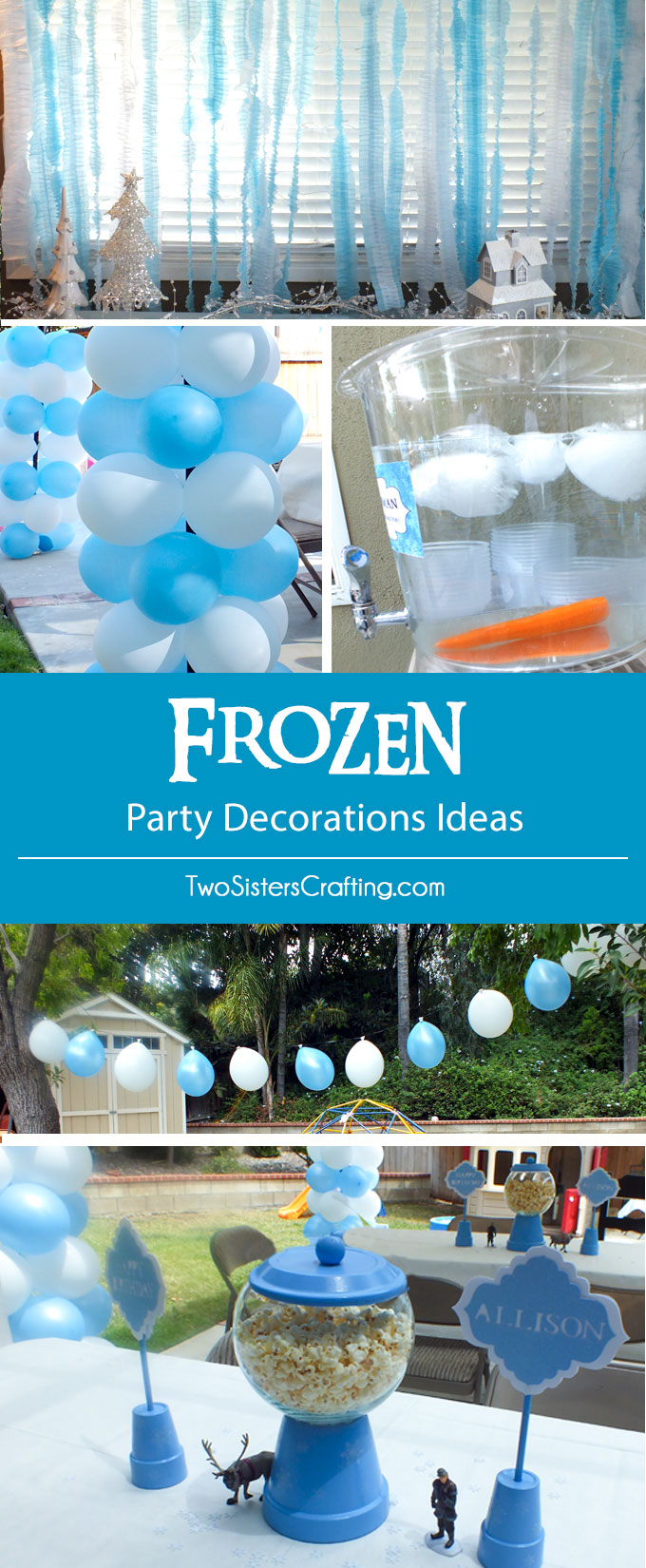 More Fun Disney Frozen Party Ideas …
If you want to stay up-to-date on all our Frozen Party posts, Follow Two Sisters Crafting on Pinterest!
Follow Two Sisters Crafting's board Frozen Party Ideas on Pinterest.