Disney Frozen DIY Olaf Shirt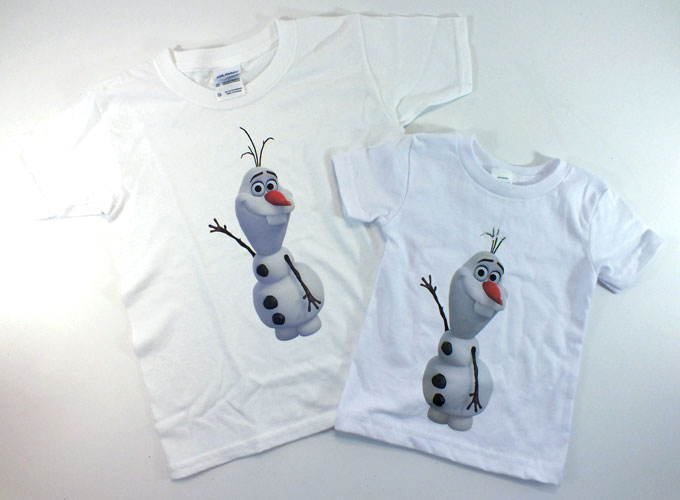 Since we had as many boys at our Frozen Birthday Party as we had girls, we needed to find a good complement to the Elsa capes that we made for the girls.  We knocked around a few ideas until we finally came up with DIY Olaf shirts.  We talked about using fabric paint and painting on his face and then we found printable iron transfers.  Genius! It was an easy thing to do, they were super cute, and the boys loved them!
How to Make a Disney Frozen DIY Olaf Shirt
You will need:
We decided to go "quality" instead of "quantity" for the Frozen party favors this year.  And then when we found these child-sized white T-Shirts at Hobby Lobby priced between $2.00 and $3.00 each (depending on the size) we suddenly had ourselves a super affordable "quality" gift in this DIY Olaf Shirt.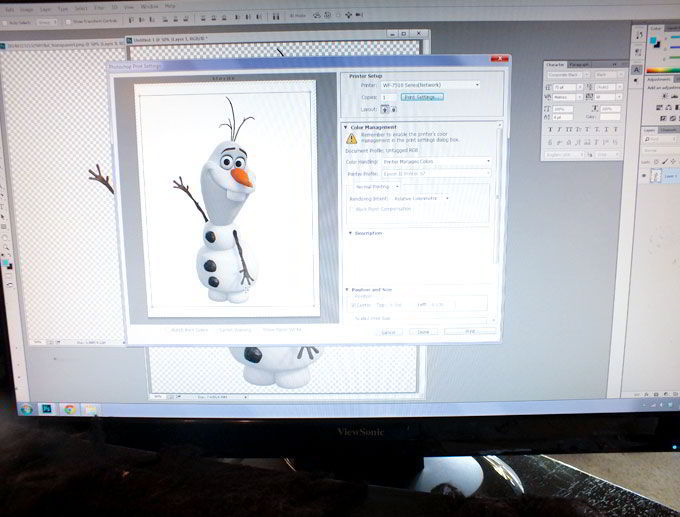 I found an image of Olaf that was a 150 dpi PNG file.  Its printable size was 9″ x 9″.  That was going to be perfect for use on our DIY Olaf Shirts.   I opened the file in Photoshop so I could print the file.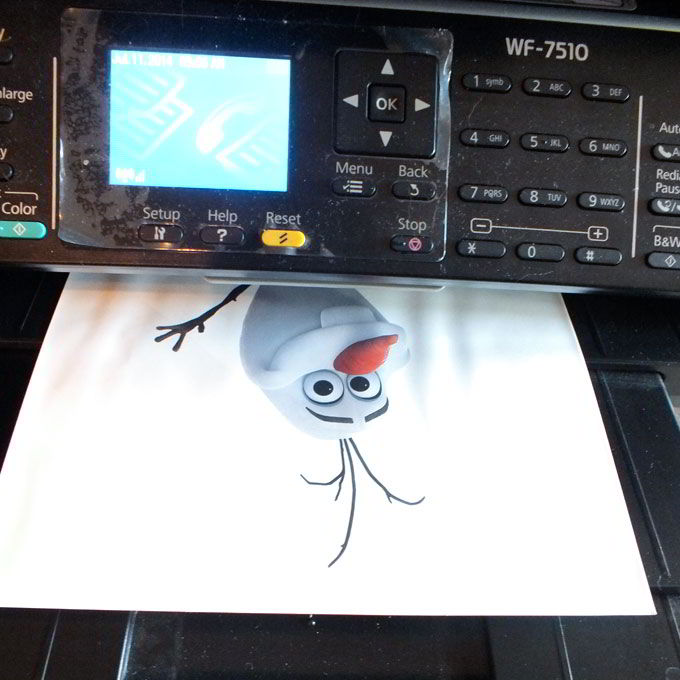 Following the directions on the package of our EPSON Iron-On Transfer paper that I bought at Amazon, I printed 7 copies of the Olaf image.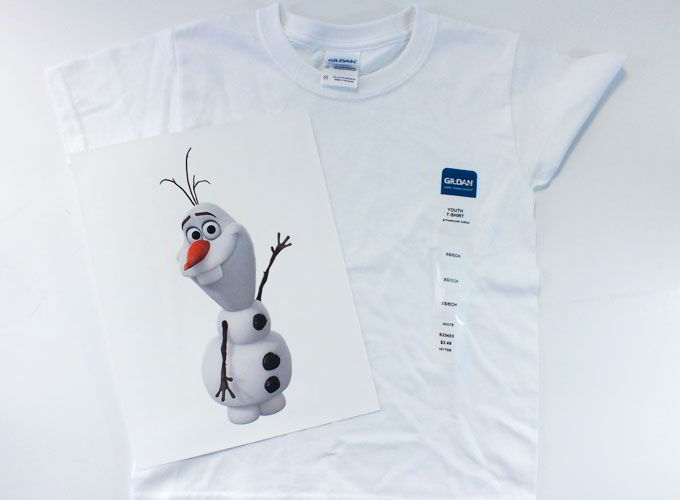 The Olaf image printed on the transfer paper looked great and I was ready to transfer it to our white shirts.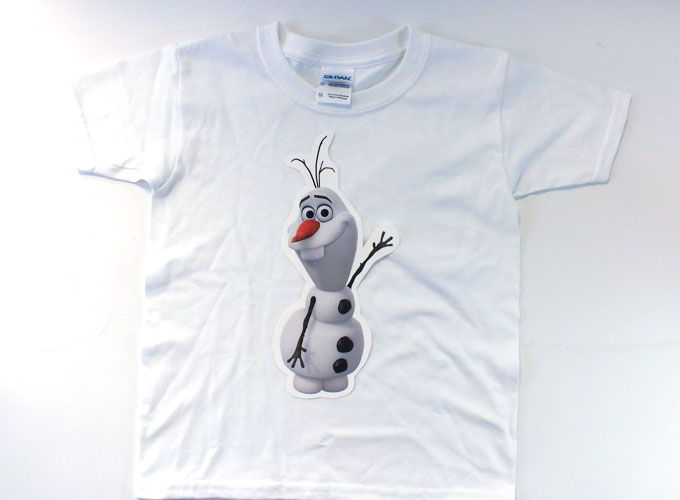 Per the instructions, I trimmed the Olaf image 1/4″ all the way around the image and figured out where I wanted to place it on the t-shirt.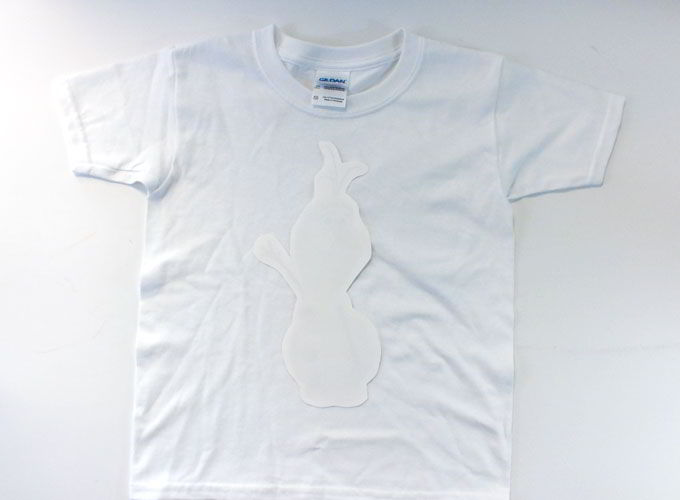 I placed the Olaf image face down on the white t-shirt.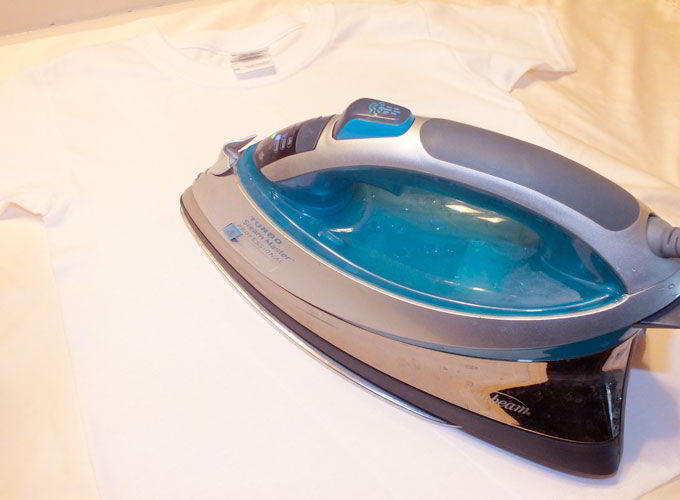 It was super easy to transfer the Olaf image to the t-shirt with an iron. This process only took 20-30 seconds.
The transfer paper peeled off easily leaving our Olaf image on the T-Shirt.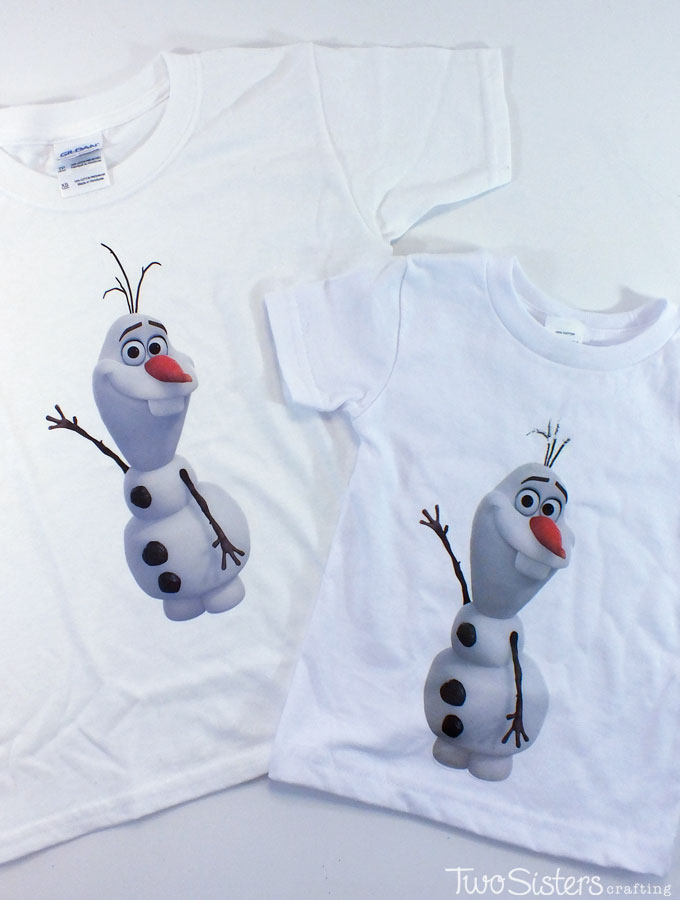 Our DIY Olaf Shirts were one of the easiest projects we did for our Frozen Birthday Party.  From start to finish I made seven t-shirts in under an hour.  And the boys loved them!
**This post contains affiliate links but we only recommend products that we actually used and liked. Thanks for supporting Two Sisters!