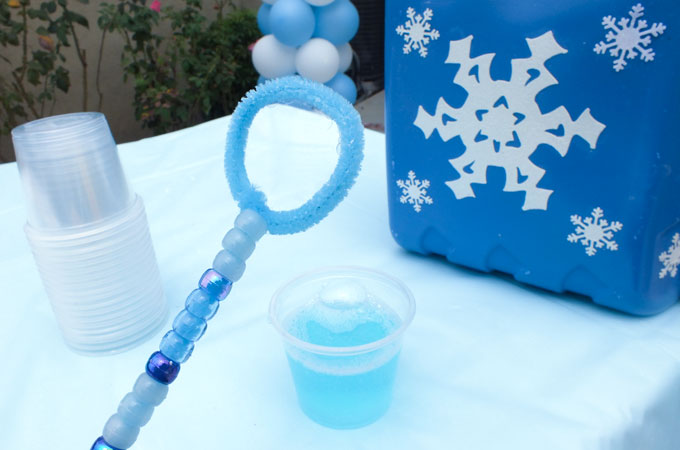 Once we figured out how we were going to do our Frozen Bubble Station for our Frozen Birthday Party, we needed to figure out what the kids would use to blow the bubbles.  We were just going to buy a boring tub of bubble wands until we thought about making DIY Bubble Wands.  Some pipe cleaners and cheap beads were all it took to take boring to beautiful.  

How to Make Disney Frozen DIY Bubble Wands
You will need: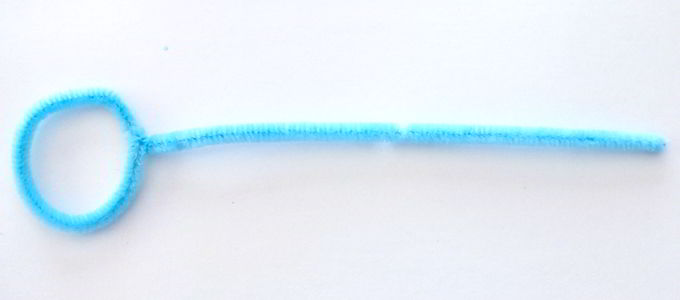 First step, take a pipe cleaner and create a circle at one end.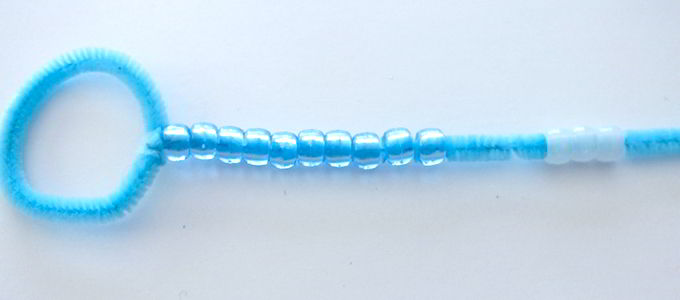 Thread the plastic beads onto the DIY Bubble Wand.
Leave 3/4″ inch of the pipe cleaner free of beads at the end of the wand.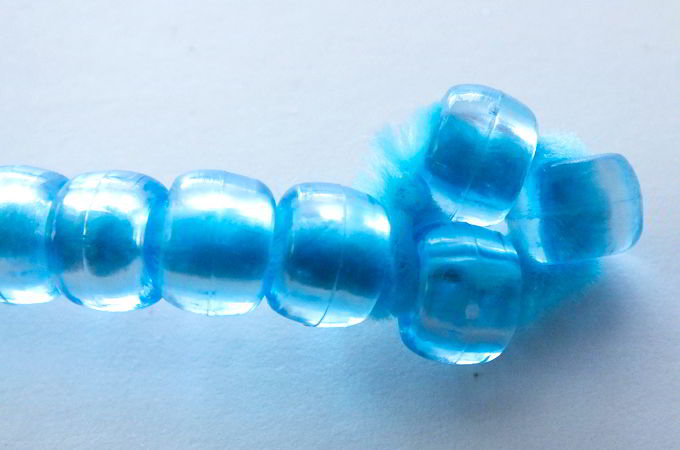 Twist the end of the pipe cleaner around the last three plastic bead to form a small loop.  This will keep the beads from falling off and add some stability to the DIY Bubble Wand.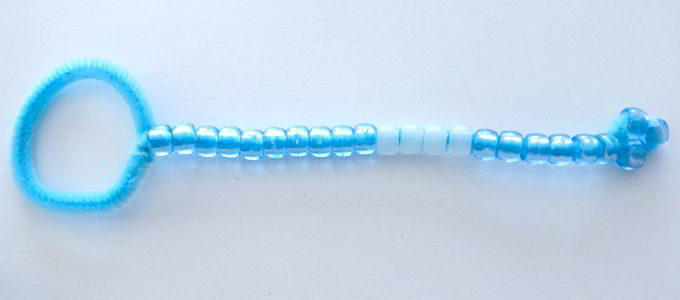 Here is a finished DIY Bubble Wand.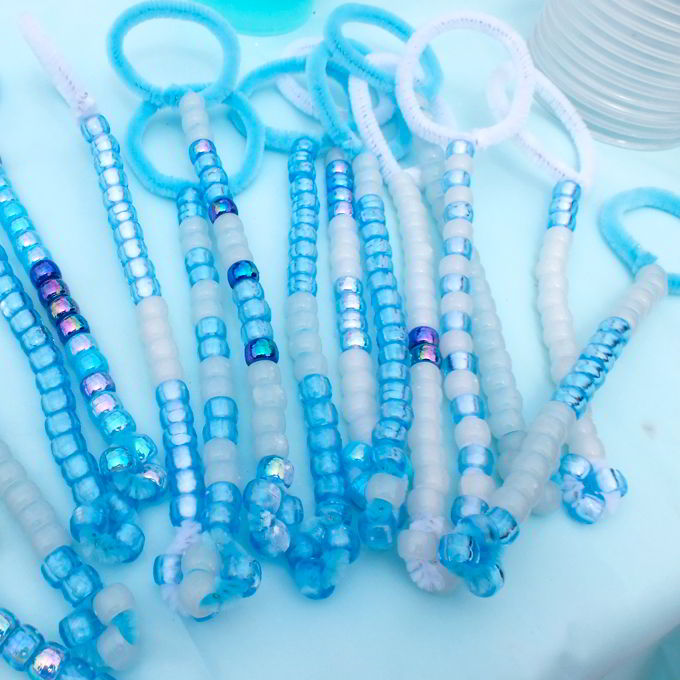 We used the beads in a lot of different patterns  for our Frozen Birthday Party.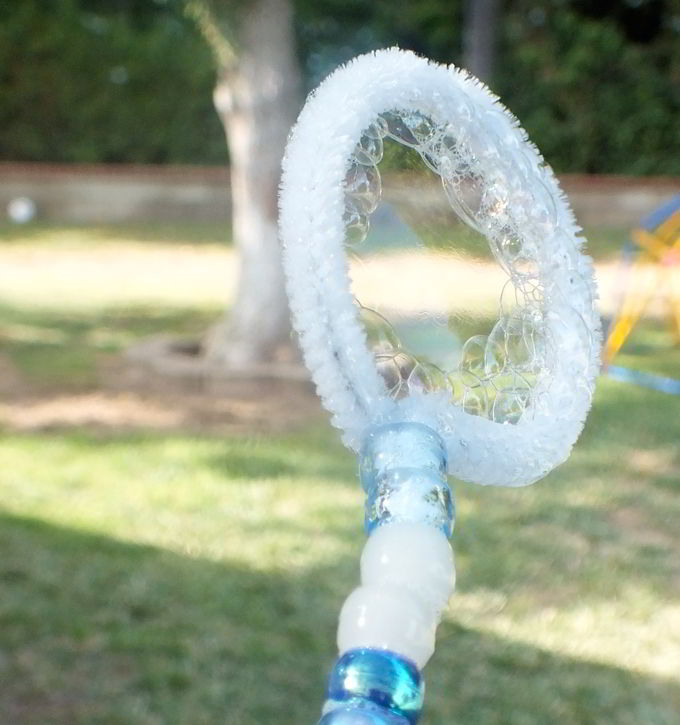 These DIY Bubble Wands worked amazingly well with our DIY Bubble Solution (check out our Frozen Bubble Station post for details on how to make it) but not so good with that inexpensive bubble solution that you get at the big box stores.   But it is so easy to make DIY Bubble Solution, you should do that anyway.
The bubbles were big and sturdy and beautiful.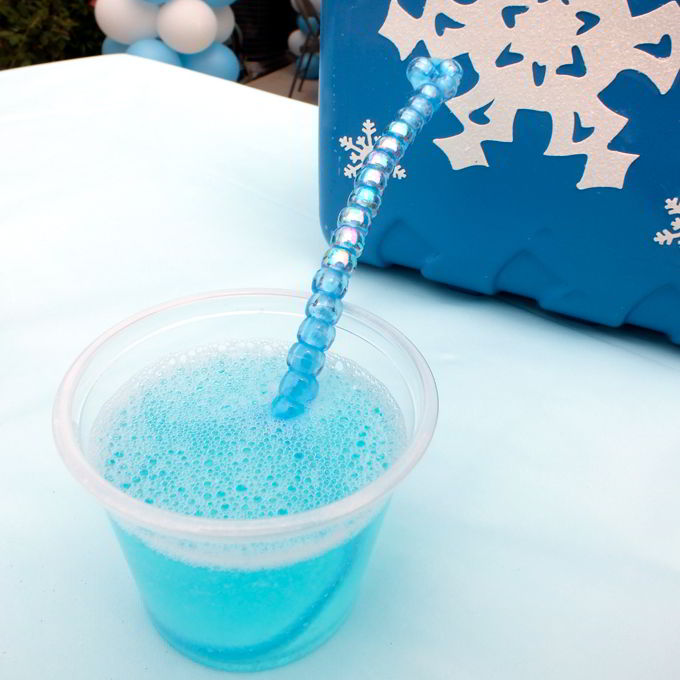 Our DIY Bubble Wands were so pretty, would make a great party favor for a kid's party and most importantly were fun to use.  Learn more in our Frozen Bubble Station post!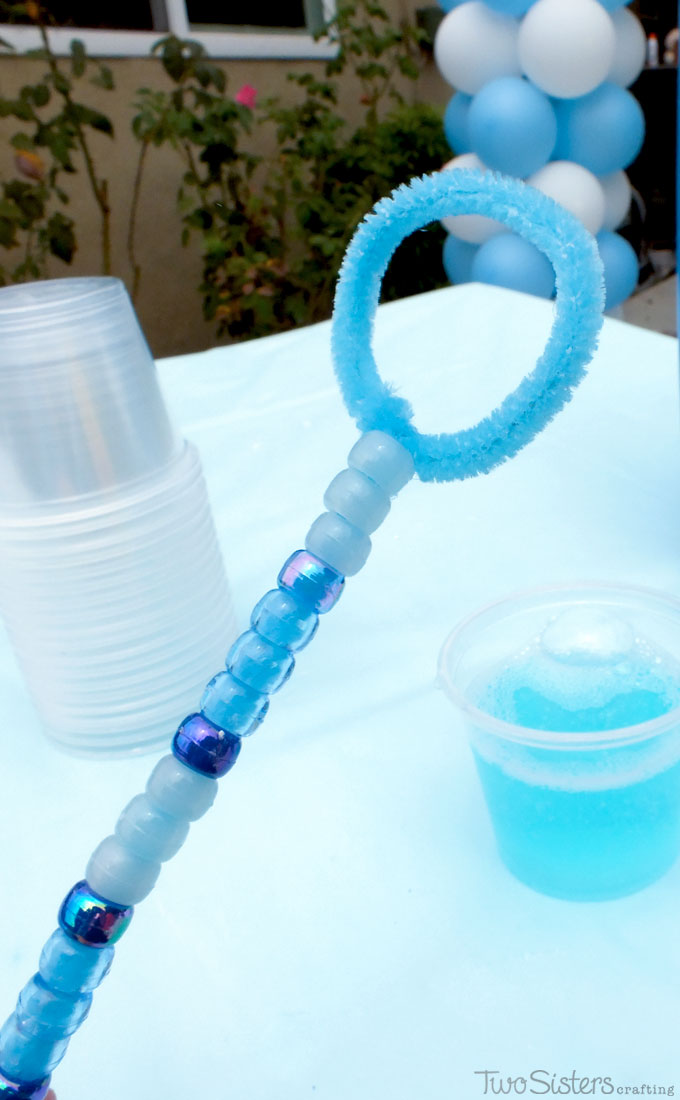 Don't forget to visit our Disney Frozen Party Idea post to see all of the other fun things from our Disney Frozen Party!

P.S. Let's stay in touch!  If you liked our Frozen DIY Bubble Wands post, [thrive_2step id='10744′]click here to sign up for our Email Newsletter![/thrive_2step]
Or follow us on Pinterest, Facebook and Instagram!
**This post contains affiliate links but we only recommend products that we actually used and liked. Thanks for supporting Two Sisters Crafting!
More Fun Disney Frozen Party Ideas …
If you want to stay up-to-date on all our Frozen Party posts, Follow Two Sisters Crafting on Pinterest!
Follow Two Sisters Crafting's board Frozen Party Ideas on Pinterest.