This Disney Frozen Centerpiece is the last craft we did for Allison's Frozen Party and the one we agonized over the most.  We both loved the centerpieces we did last year for Allison's Mickey Mouse party, so we wanted to make sure this years were just as pretty.  We scoured Pinterest looking for ideas, but everything looked boring or very similar to what we did last year.  We finally settled on these "gumball machine" style centerpieces.  We (and everyone else at the party) loved the way they turned out.

How to Make a Disney Frozen Centerpiece
You will need:
3 – Medium Terra Cotta Pots with matching saucer
6 – Small Terra Cotta Pots
3 – Wooden Round Cabinet pulls
3 – Glass Fish bowl vases
Balsa Wood Stick
White Sparkly Card Stock Paper
Blue Sparkly Card Stock Paper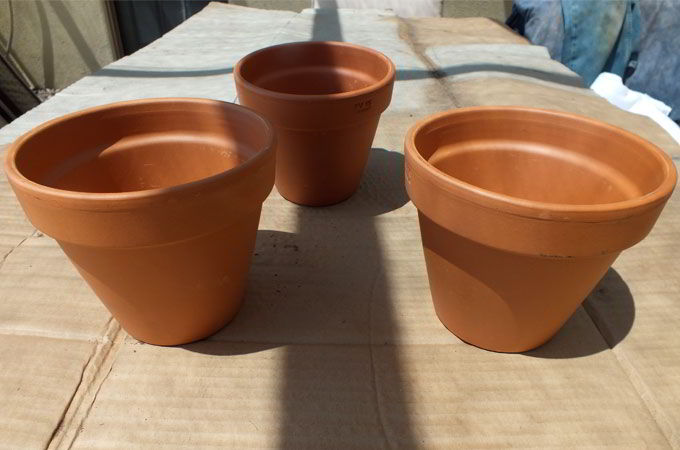 We bought our Terra Cotta pots at Home Depot but you can also find these very inexpensively at any craft store.
We spray painted the outsides of the Terra Cotta pots, matching saucers, balsa wood sticks and the wooden cabinet pulls with blue spray paint that included primer.  It took 2- or 3 coats to get everything completely covered.  You need to paint the underside of the terra cotta pot saucers also but don't bother with the inside of the pots – nobody will see them.
We wanted to add a subtle snowflake embellishment to our Disney Frozen Centerpiece so we used a Snowflake punch to cut-out small snowflakes with velum scrapbook paper.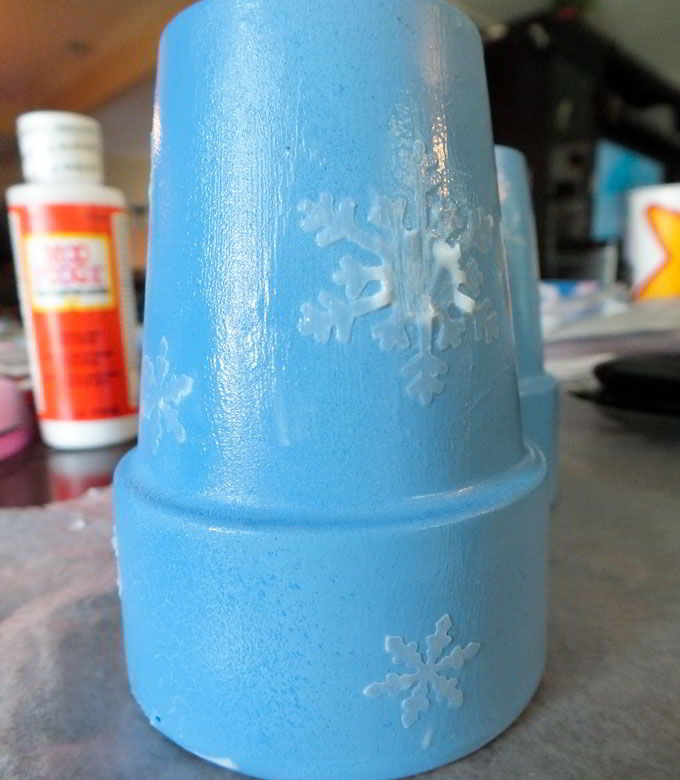 We attached the snowflake cut-outs with Mod Podge and then gave the whole thing a thin coat of Mod Podge as a sealant of sorts.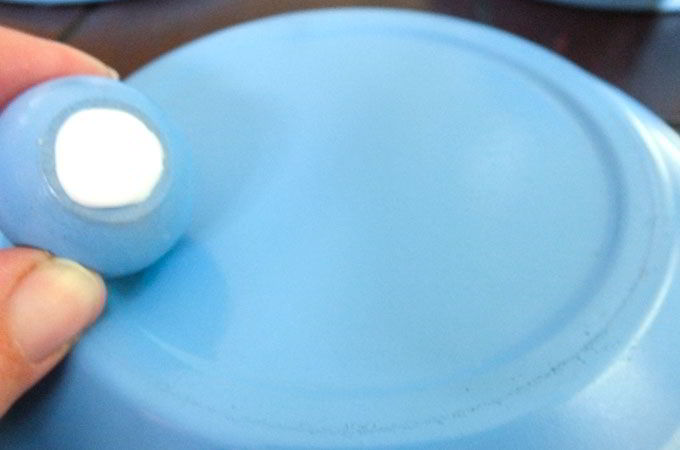 We used a small bit of Elmer's Glue to attach the painted round cabinet pull to the top of the Disney Frozen Centerpiece lid (the terra cotta pot saucer.)
We used a small bead of hot glue to attach the fishbowl vase to the bottom of the Terra Cotta pot.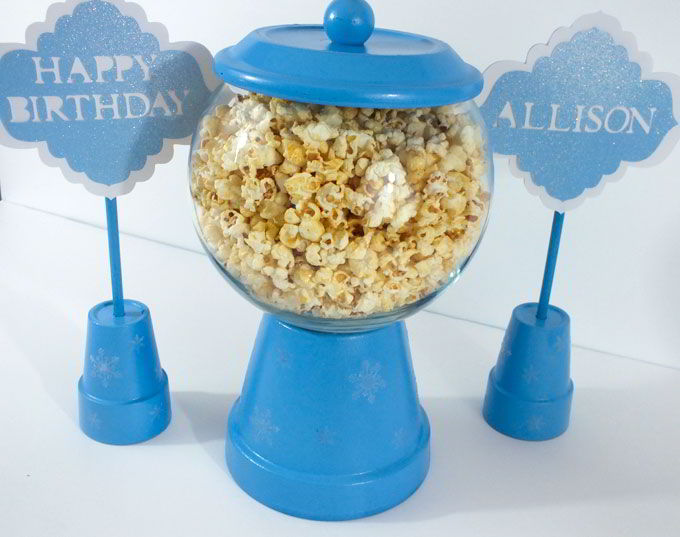 And here is our gumball machine style Disney Frozen Centerpiece, filled with popcorn instead of gumballs!  The small Terra Cotta pots were transformed into Happy Birthday Allison sign holders (directions below) but we painted and embellished them exactly like the centerpiece.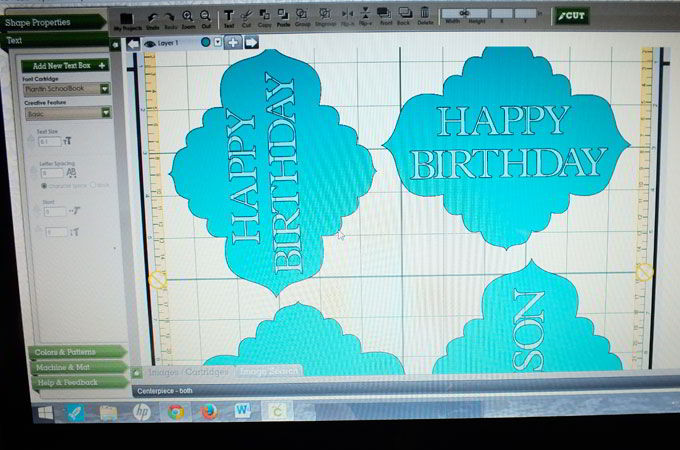 We used the Cricut to create the Happy Birthday Allison paper signs.
We cutout the Happy Birthday Allison signs on blue and white sparkly scrapbook paper.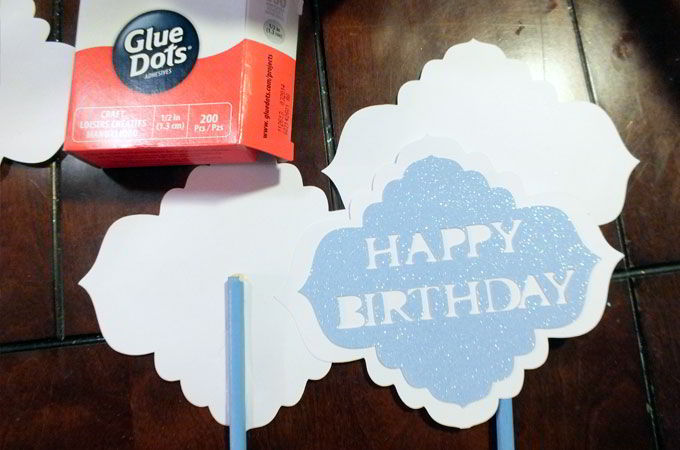 We used glue dots to assemble the Happy Birthday signs and attach them to the painted balsa wood sticks.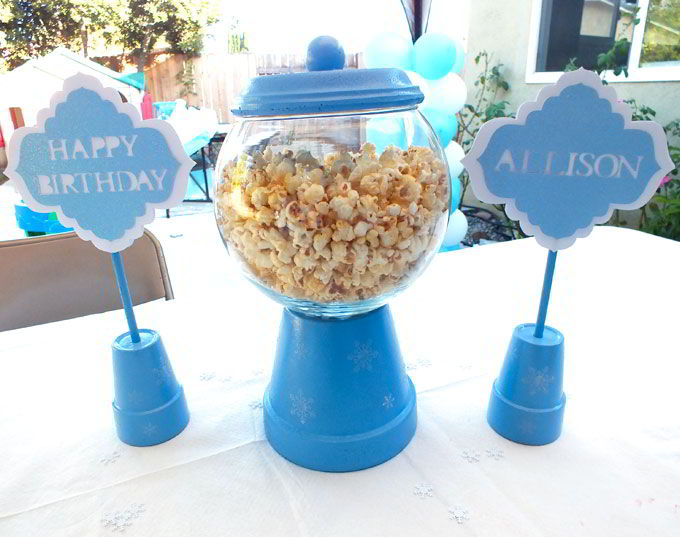 We stuck the stick in the water drain hole in the Terra Cotta pots to complete our Happy Birthday signs.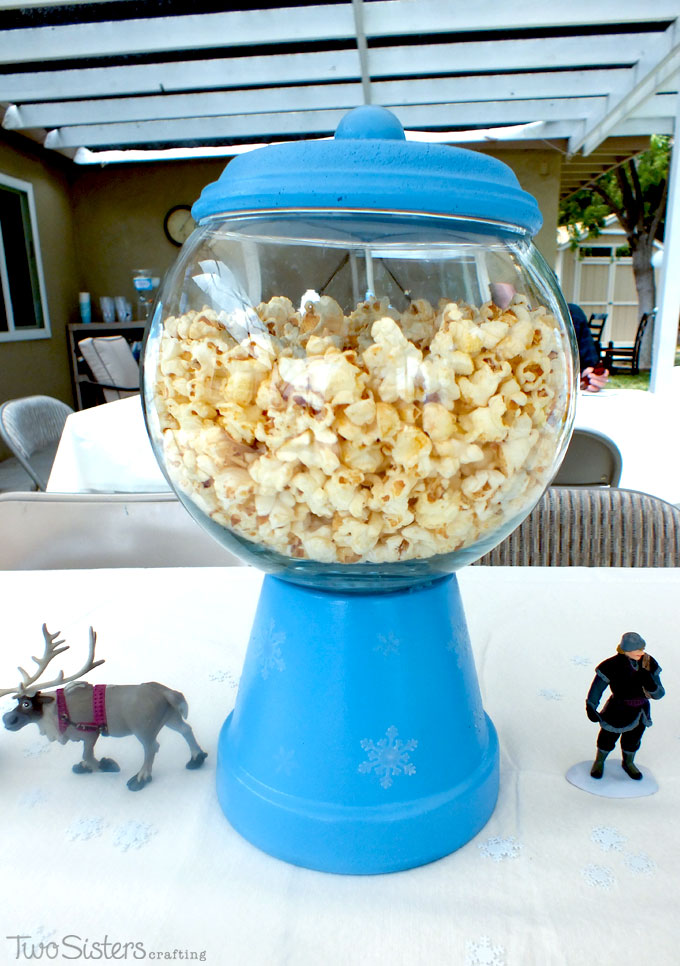 We filled our Disney Frozen Centerpieces with popcorn as a salty snack item for the parents at our Frozen Party and placed one centerpiece on each party table.  We loved the way these turned out and got a lot of compliments on them at the party!

P.S. Let's stay in touch!  If you liked our Frozen Birthday Party Centerpiece post, [thrive_2step id='10744′]click here to sign up for our Email Newsletter![/thrive_2step]
Or follow us on Pinterest, Facebook and Instagram!
**This post contains affiliate links but we only recommend products that we actually used and liked. Thanks for supporting Two Sisters Crafting!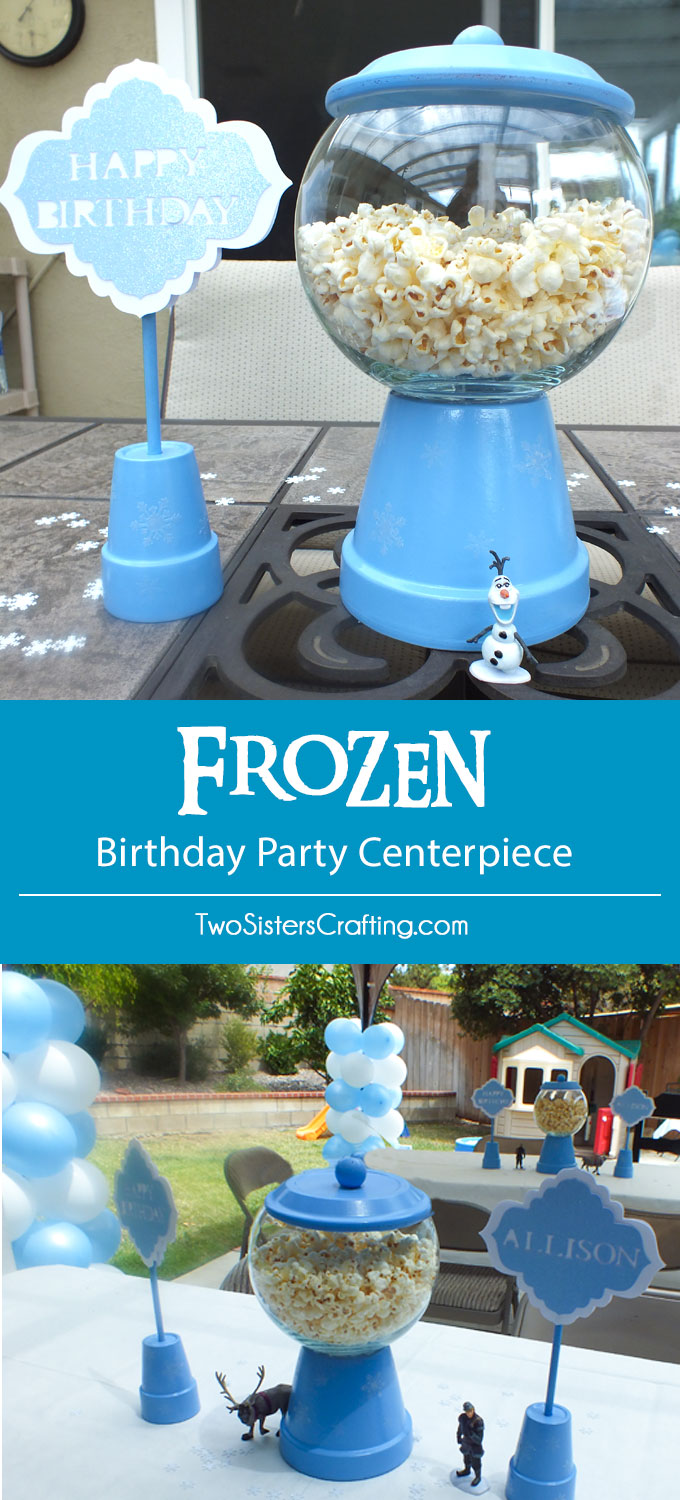 More Fun Disney Frozen Party Ideas …
If you want to stay up-to-date on all our Frozen Party posts, Follow Two Sisters Crafting on Pinterest!
Follow Two Sisters Crafting's board Frozen Party Ideas on Pinterest.