Laurie and I knew that we wanted to have bubbles for the kids at Allison's Frozen party.  We went back and forth about buying bubbles or making bubbles and the logistics that went along with each.  Laurie found an idea for a  bubble dispenser on Pinterest using a detergent bottle.  Genius!! Once we found an empty one, we painted and decorated it.  It turned out great and the kids loved our Frozen Bubble Station.

How to Make a Disney Frozen Party Bubble Station
You will need:
Detergent Dispenser with a pour spout
Craft paper to make decorative cut-outs
DIY Bubble Solution (See directions below.)
Small Plastic Containers
Laurie had this fabric softener container that was mostly empty.  We rinsed it out five or six times to make sure it was clean as we could get it on the inside.  Then we soaked it in hot water to get the paper labels off of both sides.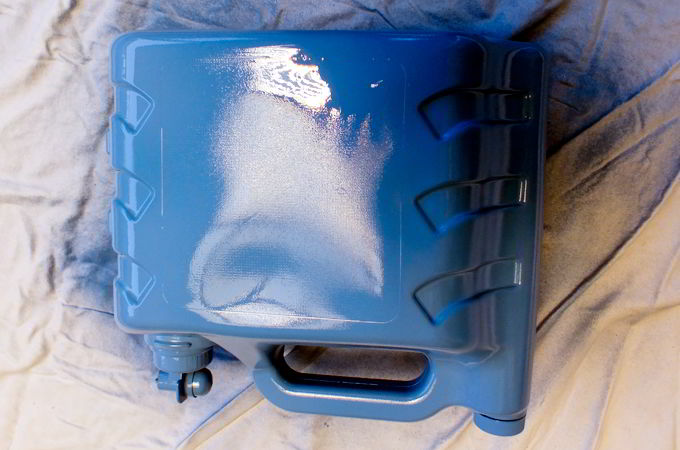 Then we spray painted the container with the spray paint we used on our Frozen Party Centerpieces.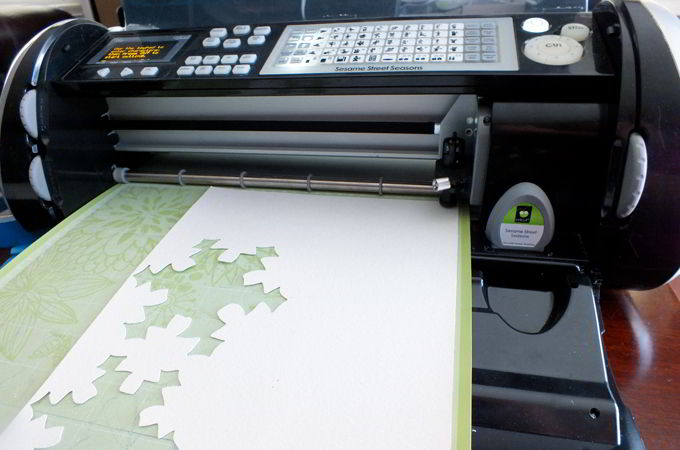 We used the Cricut to cutout some snowflakes with white scrapbook paper.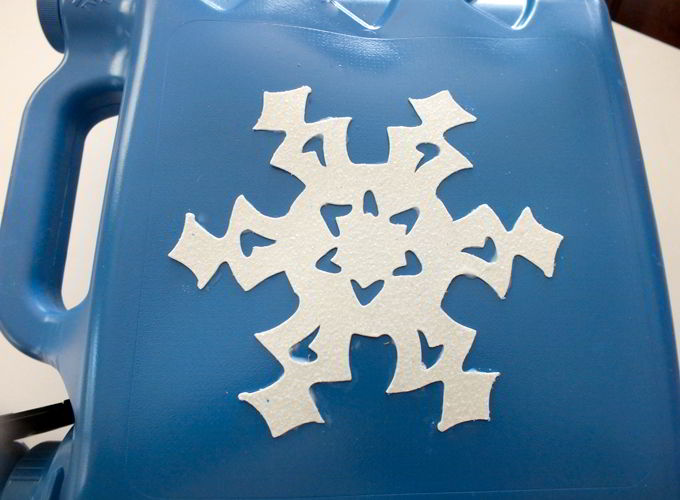 We wanted the bubble dispenser to have some Frozen Flare so we decorated it with paper snowflakes.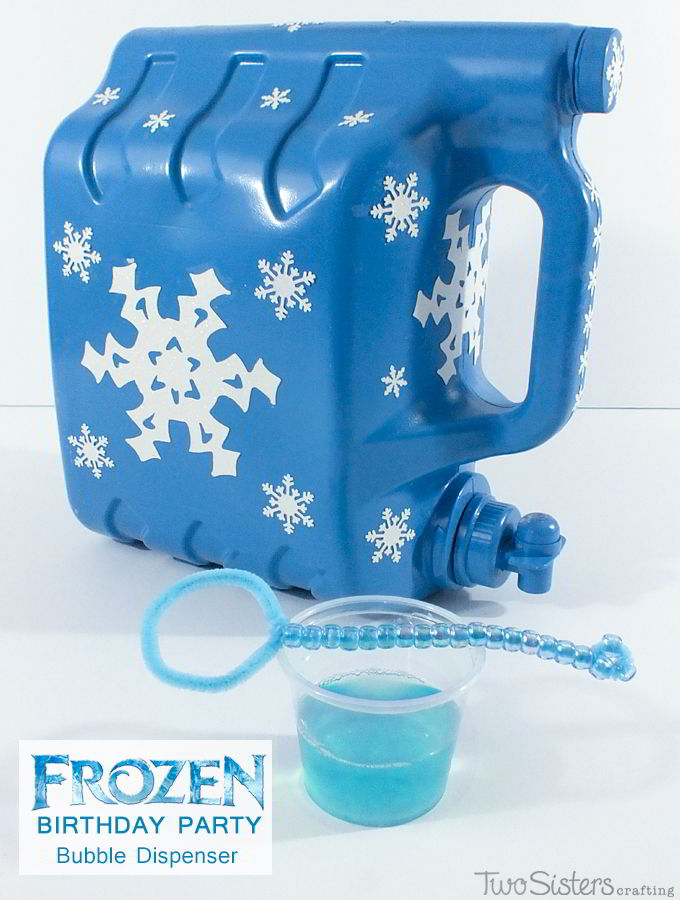 Here is our Frozen themed Bubble Dispenser – it looked gorgeous and was a perfect way for the kids at our Frozen party to get re-fills of bubble solution.
Next we filled up our Bubble Dispenser with our DIY Bubble Solution.  The homemade bubble solution was so easy to make.
DIY Bubble Solution Recipe
1 gallon of water

1 cup of Dawn Dishwater Soap
2 Tablespoons of glycerin (which I purchased at Amazon)
We poured all the ingredients into the Bubble Dispenser, gently shook it up and then let it sit for 24 hours before we used it.  We choose one of the light blue Dawn dishwashing liquids so our Bubble Solution would have that pretty Frozen blue color.
For the day of the party, Laurie used Photoshop to make a sign for our Frozen Bubble Station.  We called the bubbles "Elsa's Snow Bubbles" – the kids really loved that!
We placed our Frozen DIY Bubble Wands in a plastic cup on the Bubble Station. (Click here to find out how to make them!)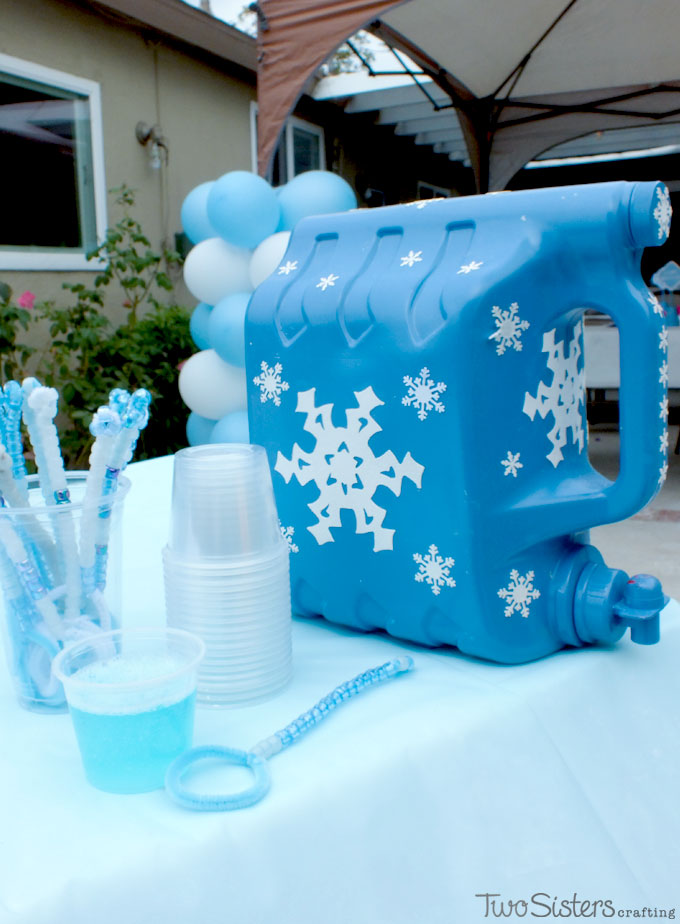 Now we had ourselves a Frozen Party Bubble Station!!!
The kids at the party really had fun playing with the Bubble Station and blowing their Elsa Snow Bubbles!
Don't forget to visit our Disney Frozen Party Idea post to see all of the other fun things from our Disney Frozen Party!

P.S. Let's stay in touch!  If you liked our Frozen Bubble Station post, [thrive_2step id='10744′]click here to sign up for our Email Newsletter![/thrive_2step]
Or follow us on Pinterest, Facebook and Instagram!
**This post contains affiliate links but we only recommend products that we actually used and liked. Thanks for supporting Two Sisters Crafting!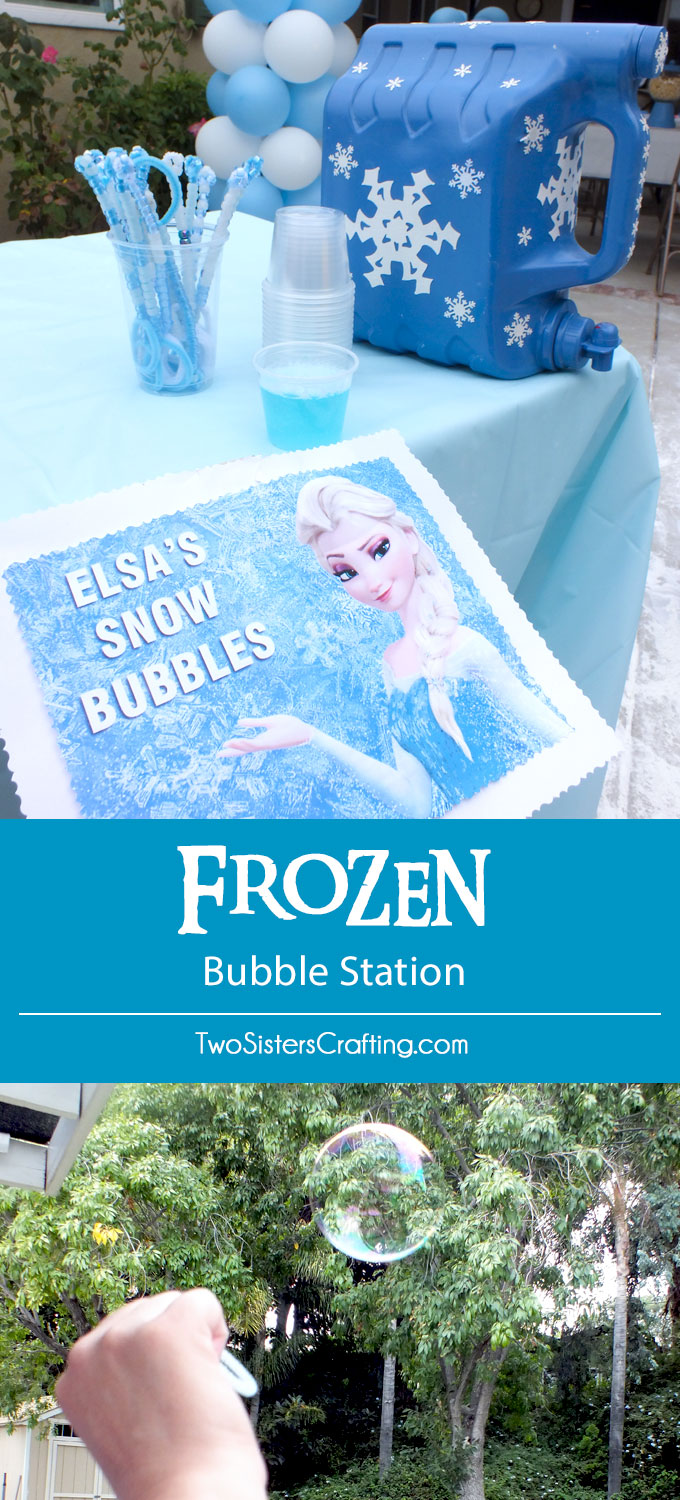 More Fun Disney Frozen Party Ideas …
If you want to stay up-to-date on all our Frozen Party posts, Follow Two Sisters Crafting on Pinterest!
Follow Two Sisters Crafting's board Frozen Party Ideas on Pinterest.