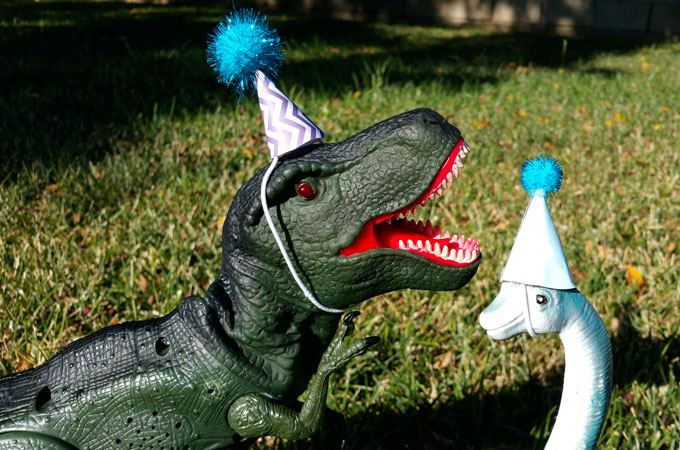 Our challenge when my daughter decided she wanted a dinosaur birthday party, was to make it cute, fun, and a little bit girlie.  We didn't want to have to have a green and brown dinosaur boy party (no offense), so when we saw these cute mini party hats, we knew we wanted to incorporate them into the dinosaur party decorations.  They were so adorable and really what says party more than dinosaurs with party hats on?
How to Make Dinosaur Party Hats
You will need:
Craft Paper
Glue Gun
Elastic Cord
Small yarn pom poms
Start with some craft paper and a party hat template.  We used this plastic animal party hat template from This Heart of Mine.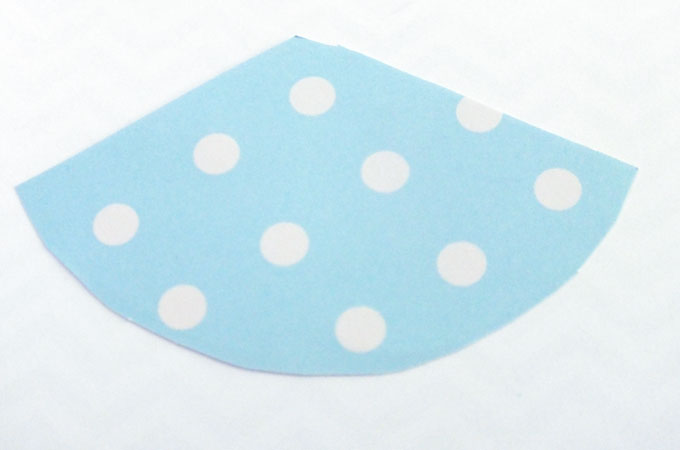 Cut out your party hats.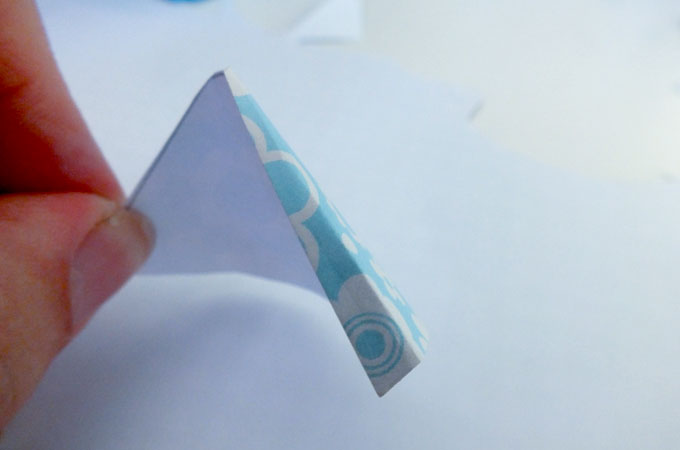 Fold down one edge of the party hat – this is where you will put the glue.
We used our hot glue gun to assemble the Dinosaur Party Hats.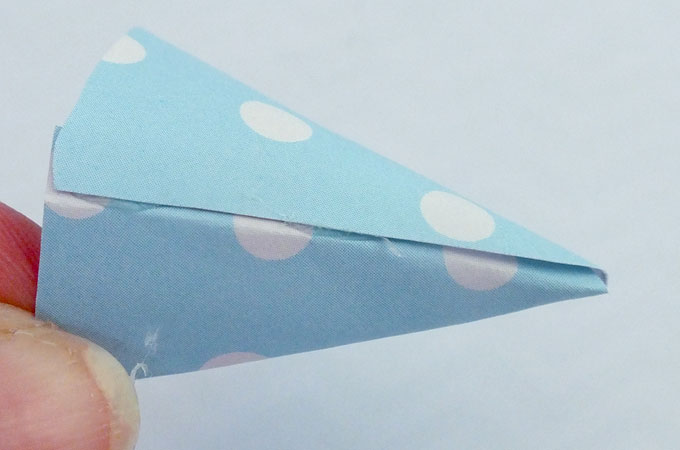 Here is what the party hat looks like once it is glued together.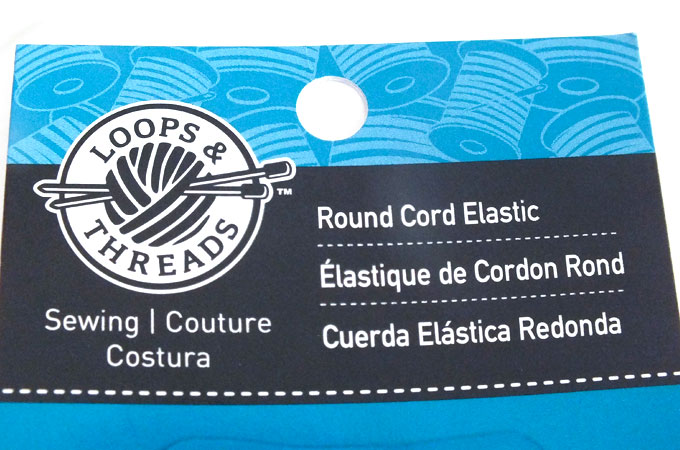 We added an elastic cord to the hat so they would stay put on those rascally dinos.  You can find this kind of cord at a fabric store or in the sewing section of a craft store.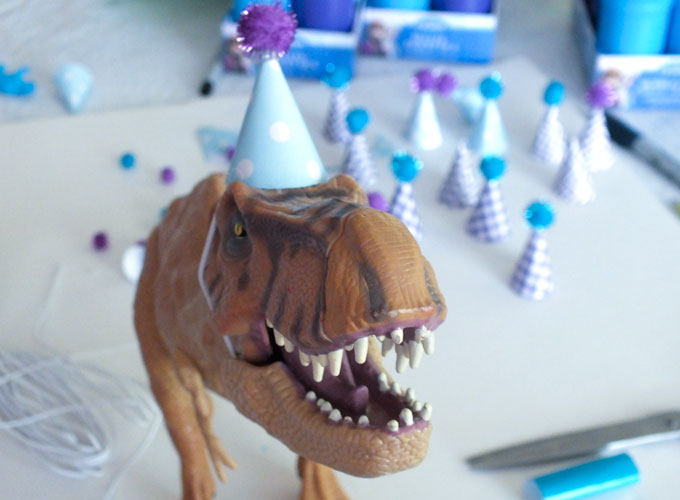 Finally, we glued small yarn pom poms to the top of the Dinosaur Party Hats.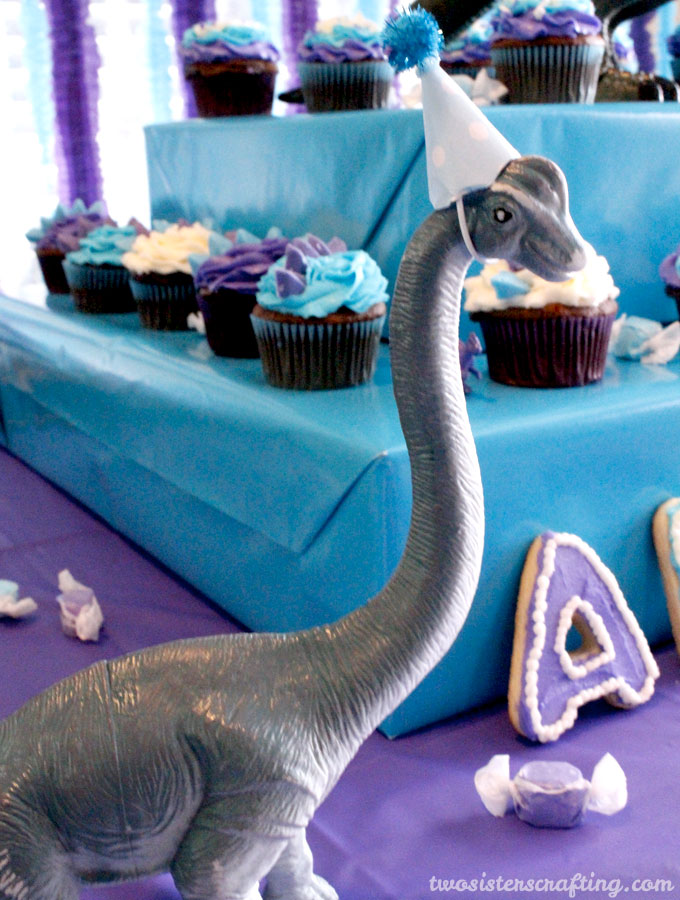 A Brachiosaurus in a party hat – have you ever seen anything more adorable?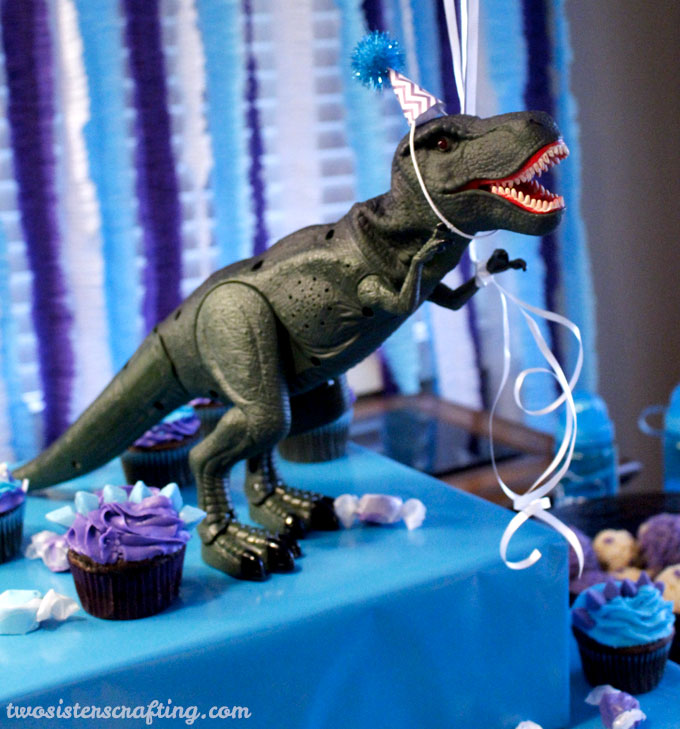 Even the ferocious roaring T-Rex looked cute in his Dinosaur Party Hat.  This was an easy Dinosaur Party project that made a big impact with our party guests.