Sesame Street Cupcake Stand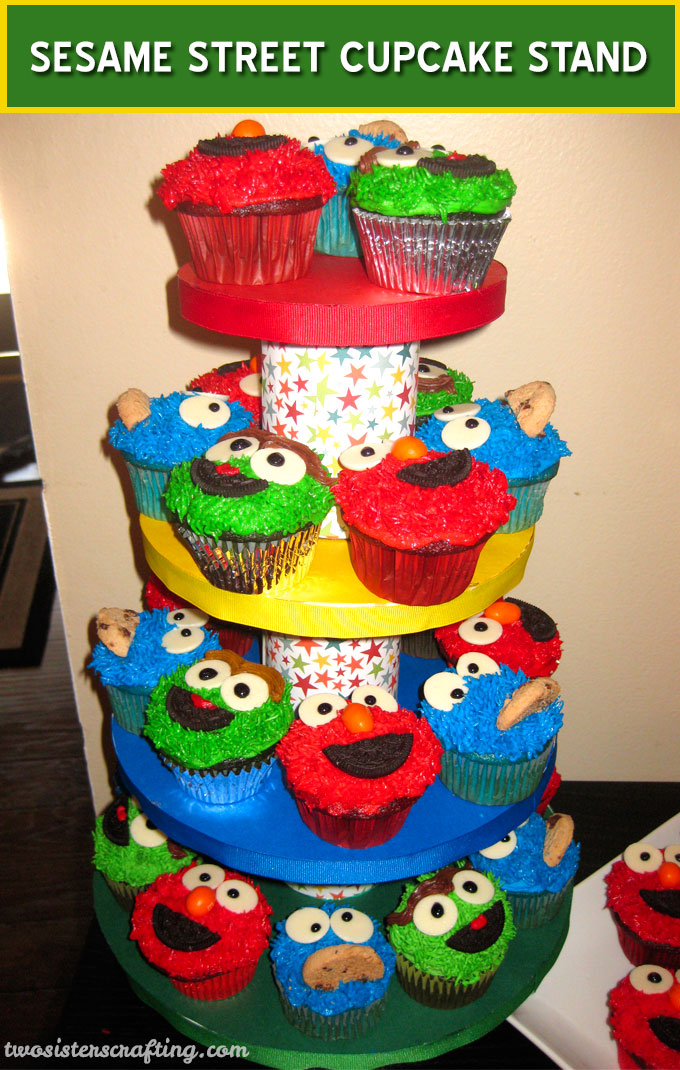 We needed something cute to display our adorable Sesame Street Cupcakes for Allison's 2nd birthday party and we saw a pin on Pinterest showing how you could use cardboard cake circles, card stock and ribbon to make a Sesame Street Cupcake Stand.  We gave it the old college try … but it didn't turn out as wonderful as we had hoped. But I have some tips in case you want to give it a try.
How to Make Sesame Street Cupcake Stand:
Project Supplies:
2 – 12″ cardboard cake rounds
2 – 10″ cardboard cake rounds
2 – 8″ cardboard cake rounds
2 – 6″ cardboard cake rounds
Card Stock to cover the cake circles
Wrapping paper to cover the cans

Hot Glue Gun

Grosgrain ribbon
3 cans
Scissors
Pencil
Something for the bottom tier to sit on – I used a square piece of Styrofoam covered in wrapping paper.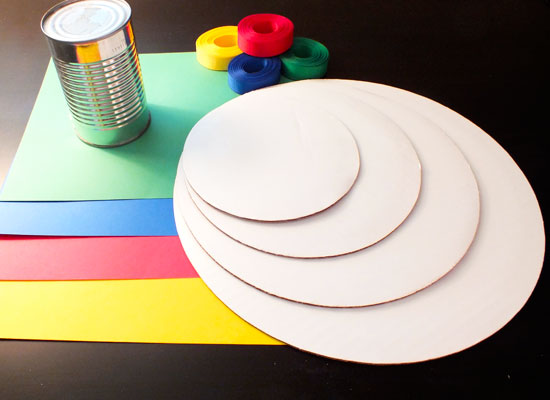 Preparing the Cardboard Cake Circles: A note to start -these things are weirdly expensive and you can't buy just a couple of them.  I could only find them in packs of 6 or 12 so this project turned out to be a bit more expensive than we anticipated.  Ultimately, I think we could have found cheaper cupcake stands on Amazon.
But anyway … back to the project.  For each Sesame Street Cupcake Stand tier you will need to glue two of the rounds together to create some stability. I had four tiers and used 12″, 10″, 8″ and 6″ rounds.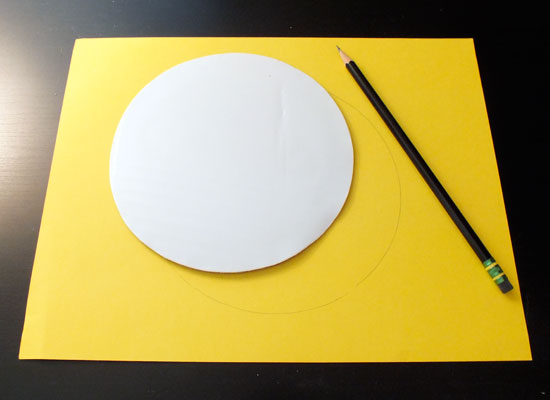 Next, use the cake rounds as a template to trace a circle on the card stock paper.  Cut out the circle.  And when you are cutting the circle, cut a little bit outside the pencil mark so that the paper circle cut-out is just the tinniest bit bigger than what you traced so it completely covers the cake round.  Glue the circle to the top of the cake round.  I glued the paper to the white side of the cake round but if I was going to do this again I would flip it over and have the white side down and glue the paper to the cardboard color side.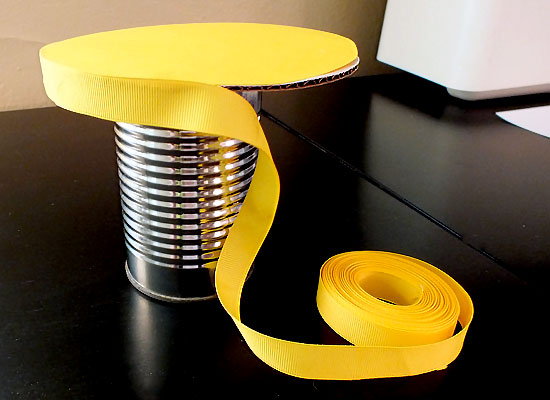 Now hot glue the top of the ribbon to the edge of the cake rounds.
Do this same process for all four cake round tiers.
Cover your soup cans with wrapping paper.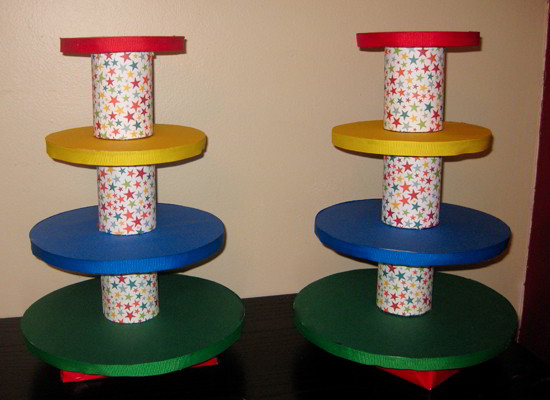 Glue the cake round tiers to the wrapped soup cans and you are done.  I also added a Styrofoam base at the bottom for extra stability.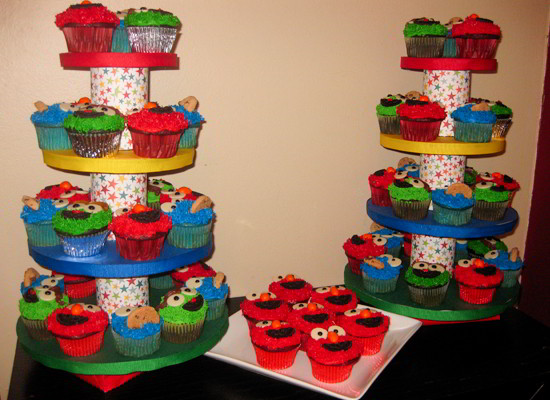 Cover your Sesame Street Cupcake Stands with cupcakes and you are all ready for your party!
Pinterest Inspiration:
**This post contains affiliate links but we only recommend products that we actually used and liked. Thanks for supporting Two Sisters!