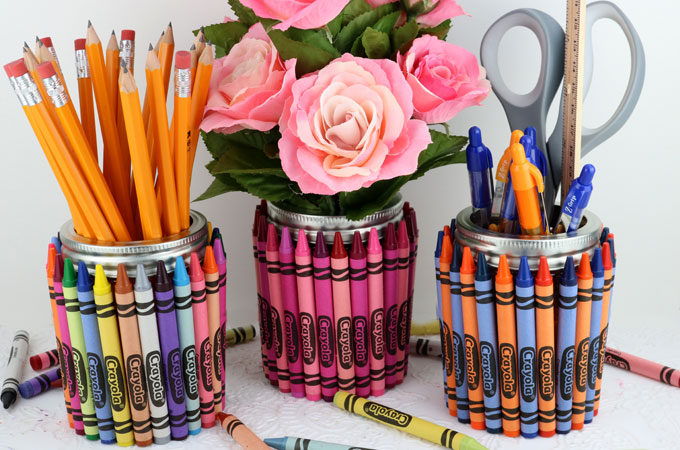 When you have a crafting blog, there are certain expectations.  Every cake, cupcake, and present needs to be perfect.  There is a lot of pressure, but it's the pressure that drives Laurie and I to try harder.  This year for my daughter's teacher appreciation gift Laurie and I decided to tweak our Crayon Candy Dish.  Pair this cute Crayon Mason Jar Teacher Gift with a gift card, and you are all set!

How to Make a Crayon Mason Jar Teacher Gift
You will need: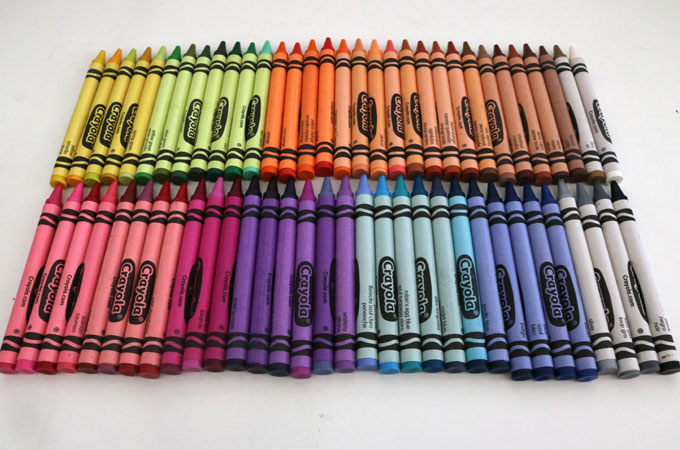 The first thing you need is some brand spanking new Crayola Crayons.  Depending on the color scheme you decide on, you might need a couple of boxes.  We sorted the crayons by the color of their paper wrapper before we picked a color pattern for the Crayon Mason Jar Teacher Gift.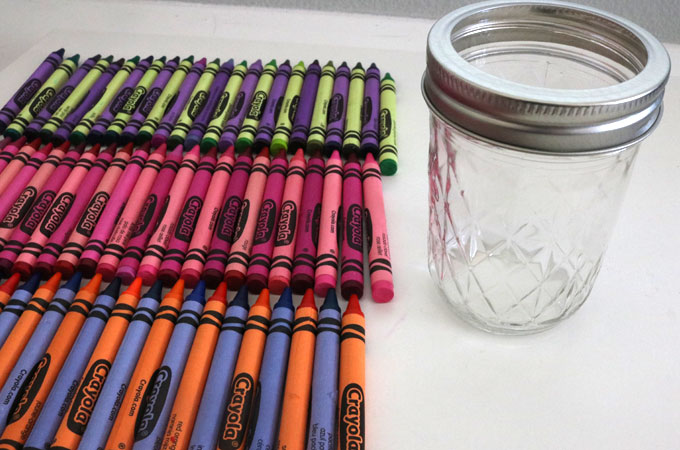 You will need approximately 24 crayons to cover a Mason Jelly Jar.  Choose a fun color pattern for your crayons, take the seal off of the Jelly Jar and heat up your glue gun and you are ready to create!
For the first crayon, we placed a bead of hot glue on the back of the crayon and pressed the crayon onto the jelly jar.
For the remaining crayons, we added the hot glue to the jar and then placed the crayon in the glue.  That worked like a charm.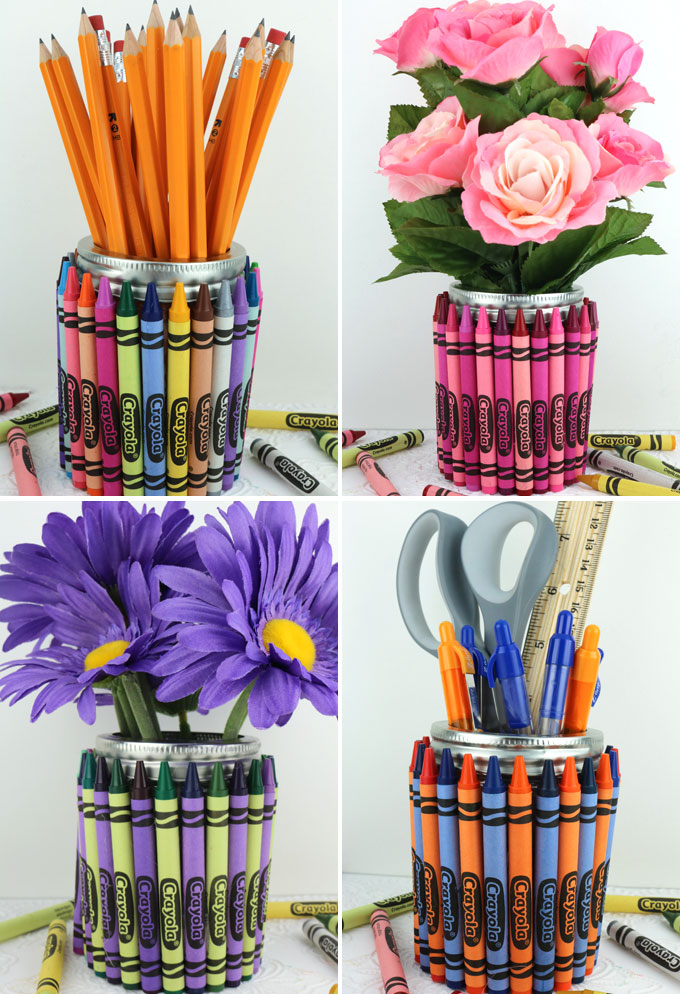 Let your imagination be your guide. There are so many pretty color combinations to try and these Crayon Mason Jar Teacher Gifts can be used for so many things … a vase or a pencil holder to name just two.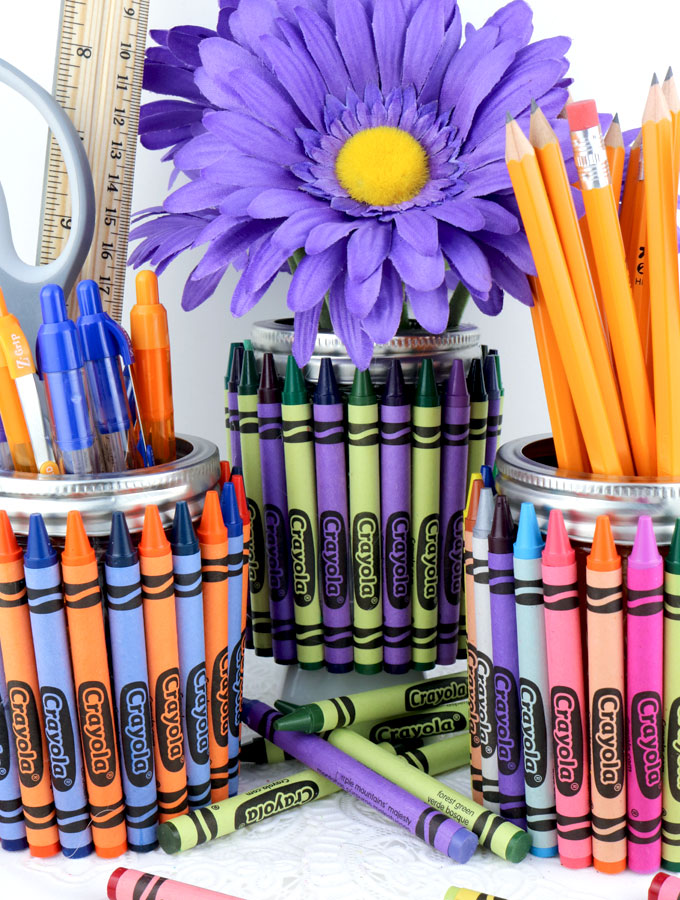 Try our fun and easy Crayon Mason Jar Teacher Gift next time you need something special for the teachers in your children's lives.  They definitely deserve something nice.

P.S. Let's stay in touch!  If you liked our Crayon Mason Jar Teacher Gift post, [thrive_2step id='10744′]click here to sign up for our Email Newsletter![/thrive_2step]
Or follow us on Pinterest, Facebook and Instagram!
**This post contains affiliate links but we only recommend products that we actually used and liked. Thanks for supporting Two Sisters Crafting!
More great Teacher Gift Ideas …
If you want to stay up-to-date on all our Easter posts, Follow Two Sisters Crafting on Pinterest!
Follow Two Sisters Crafting's Teacher Gifts Board on Pinterest.