We made a lot of cute desserts for our Sesame Street Party but these Cookie Monster Cookies were my favorites.  The iconic Cookie Monster face on these delicious sugar cookies covered with yummy buttercream frosting was both adorable and delicious – our favorite combination for a successful kid's birthday party!

How to make Cookie Monster Sugar Cookies
You will need:
Wilton Frosting Tip #233
Americolor Royal Blue Food Coloring
Kraft Mini Marshmallows
Super Mini Chips Ahoy Cookies
Black Icing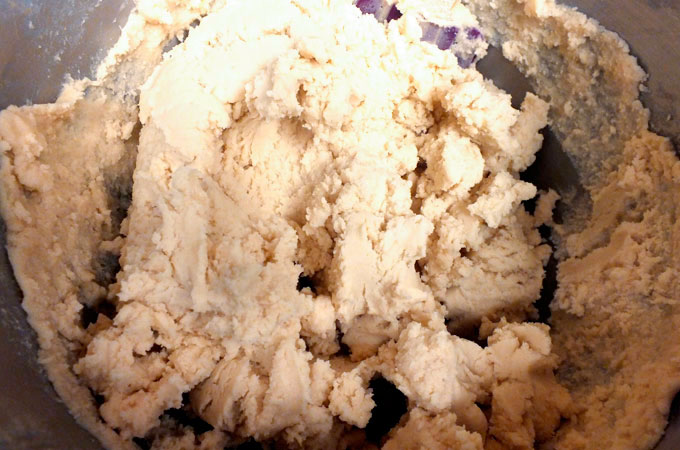 Our Cookie Monster Sugar Cookies start with our Best Sugar Cookie Recipe.  This sugar cookie dough is easy to work with, tastes great and really holds it's shape during the baking process.  You can find the recipe and detailed instructions on how to make the dough here.
We wanted these cookies to be bigger than the alphabet cookie cutters that we had on hand. so we created our own C template.  In Photoshop I created an image that would print at 4 inches by 4 inches.  Then I found a bold font that I liked.  The font I ended up using is called Ergoe Black Condensed.  I printed out a C on regular printer paper and cut it out with scissors.  I laid the C templates on the rolled out cookie dough and used a sharp knife to cut out the cookies.
Here is what the cookies looked like once they were baked.  They are the perfect size and thickness for what we planned to do.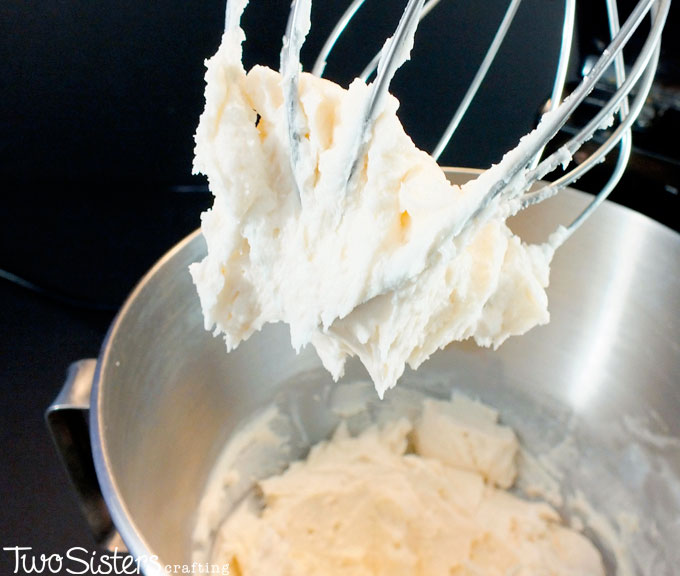 Next, Nancy whipped up a batch of her Best Buttercream Frosting Recipe.  Color the frosting with Americolor Royal Blue Food Coloring.  You can find our recipe for buttercream frosting here.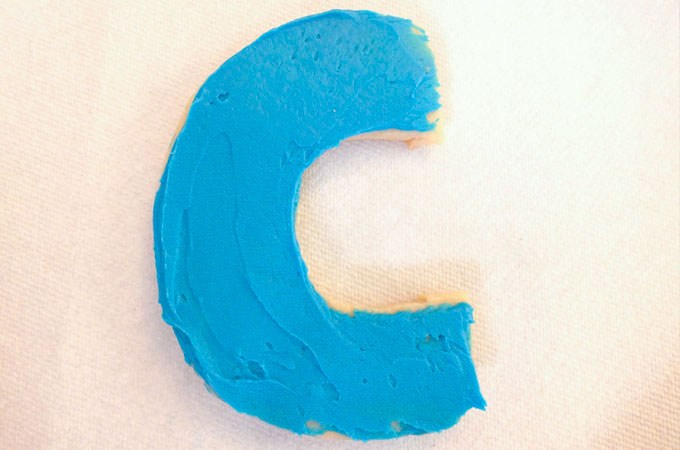 The cookie decorating process started with a thin layer of blue buttercream frosting.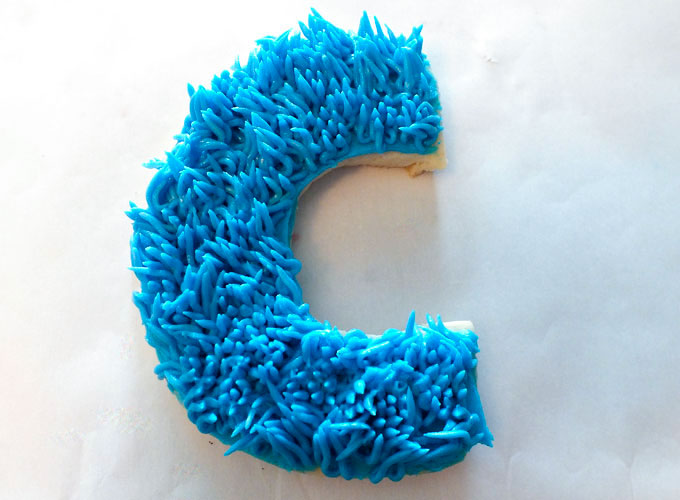 Then Nancy created Cookie Monster's blue fur by using a pastry bag filled with blue buttercream frosting and a Wilton Frosting Tip #233. This is the tip you would normally use to make "grass" like texture on a cake.  If you don't have one of these decorating tips, these cookies would also look cute with just some blue frosting applied with a knife or a spreader.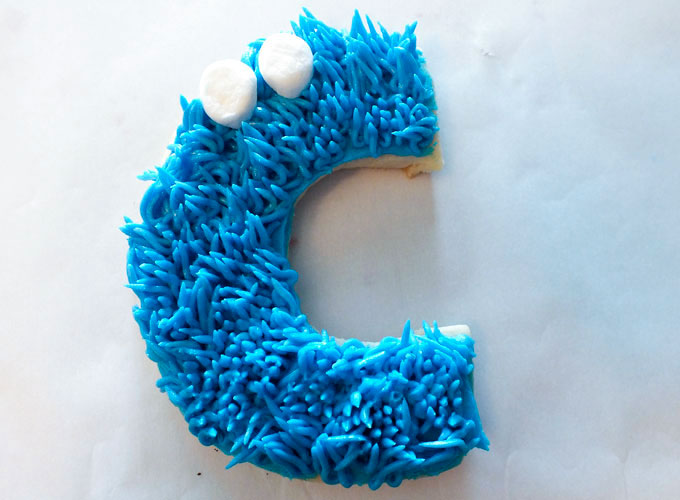 For Cookie Monster's face, I created his eyes using a mini marshmallow.  Each eye is one half of a single mini marshmallow.  I placed the marshmallow pieces on the cookie, cut side down.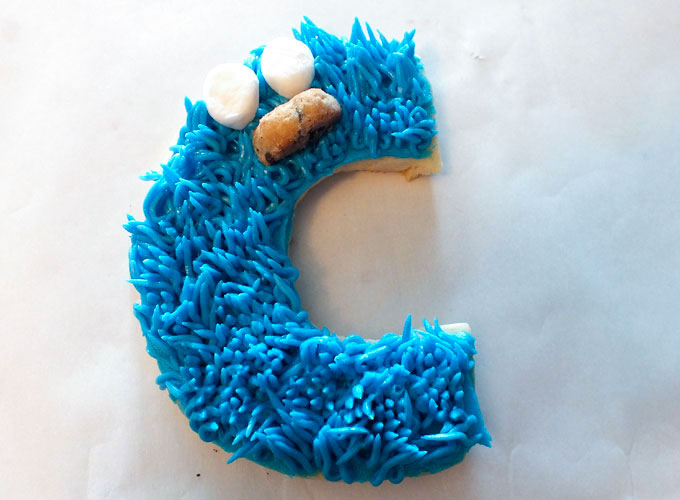 For Cookie Monster's mouth we used one of the super mini Chips Ahoy cookies that come in the cup.  We cut one in half and placed that under his marshmallow eyes.
Finally, we used some black icing to make the Cookie Monster's googly eyes.
We loved how our Cookie Monster Sugar Cookies turned out.  They fit in perfectly with our Sesame Street theme and were a big hit at our Sesame Street Party.