The holidays are such a busy time.  Starting Christmas Eve morning and going right through to Christmas night it is filled with grandparents, cousins, aunts, uncles, food, presents, and more food. There is so much going on I found I never get a chance to just sit with my daughter and enjoy.  To rectify that, we took a tradition that Laurie and I had when we were young and revamped and expanded it into our newest holiday tradition … Christmas Eve-Eve Family Night.

How to Plan a Christmas Family Night Ideas
You will need:
Santa Mouse (optional)
a special Christmas Box
New Christmas Pajamas for the kids
Christmas Movie DVD's
Christmas Book
a Salty Snack
a Sweet Snack
Hot Chocolate
Christmas Spirit!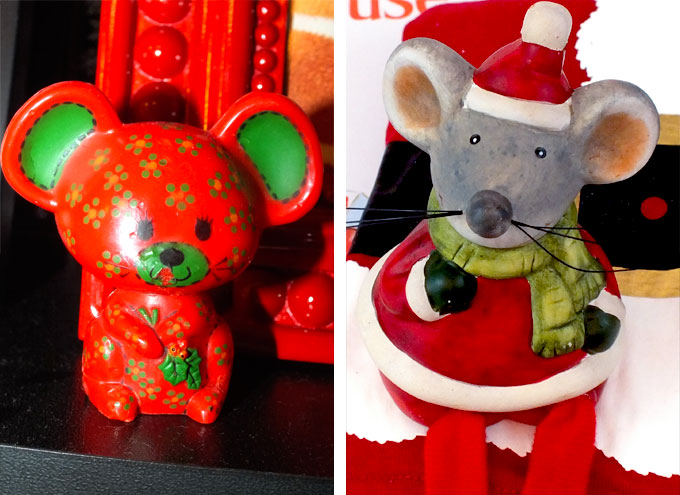 It all started with a mouse … Santa Mouse to be exact.  The picture on the left  is the Santa Mouse that our mom originally had we were small children. Years later, she upgraded to the non-Seventies themed Santa Mouse on the right.  Mom told us a story about how Santa Mouse worked with Santa Claus but his job was to bring good little boys and girls brand new Christmas pajamas on December 23rd so they could wear them on Christmas Eve.  We left cheese out for Santa Mouse the night before his arrival and on the morning of the 23rd there would always be brand new pajamas under the tree for Laurie and I.   It wasn't until we were adults that we realized there was a classic children's book called "Santa Mouse."  We have no idea where Mom got the idea for us but it was part of our holiday traditions and we loved it.  To this day, I always feel like I need a new pair of pajama's come Christmas time so I definitely planned to continue the Santa Mouse tradition with Allison.  But then Laurie and I had the idea to expand this idea into a Christmas Eve-Eve Family Night.  The following is an explanation of our new tradition, which has quickly become a family holiday favorite.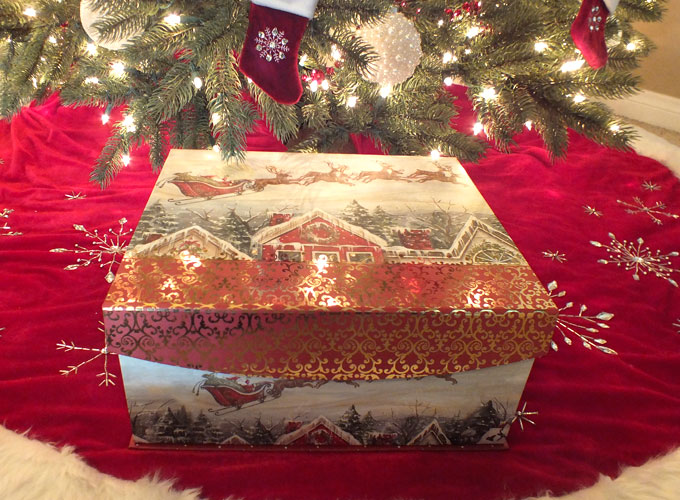 Allison now wakes up on the morning of December 23rd to find that Santa Mouse has left a special box full of Christmas treats under the Christmas tree.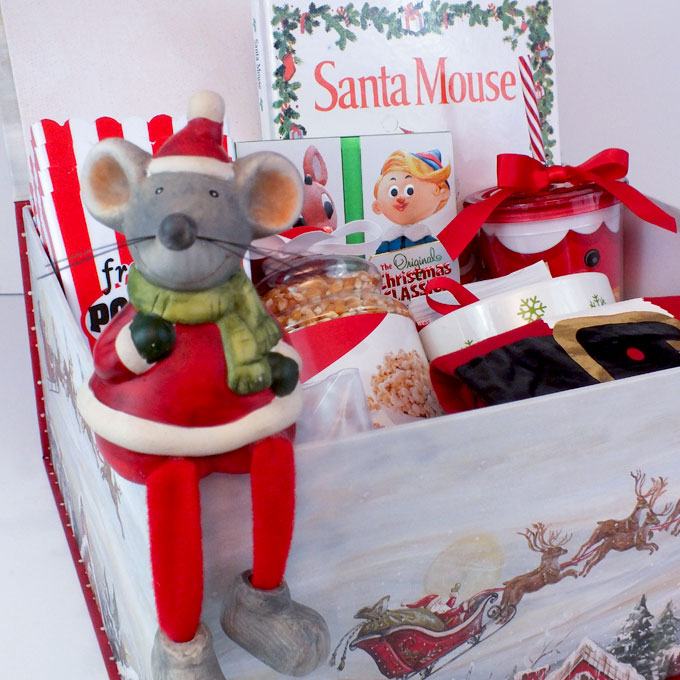 The special Christmas box is filled with everything that we will need that night for our Christmas Eve-Eve Family Night.
Of course, first and foremost there is a new set of Christmas pajamas for Allison.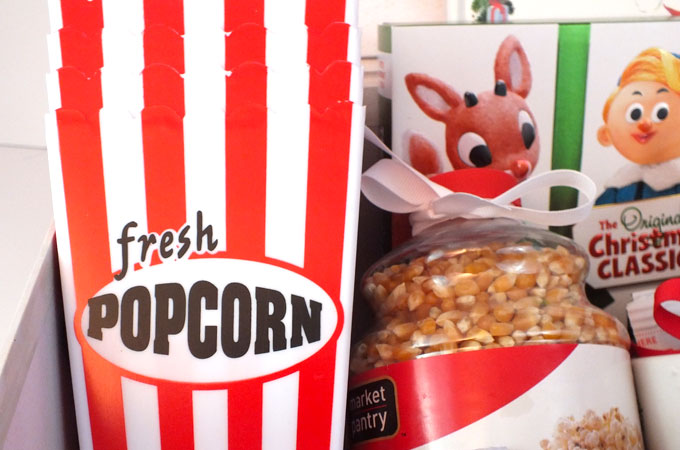 There are special popcorn boxes and some popcorn to make my delicious old-fashioned pan-popped popcorn.
There are packs of Hot Chocolate with mugs and a special Christmas cup for Allison.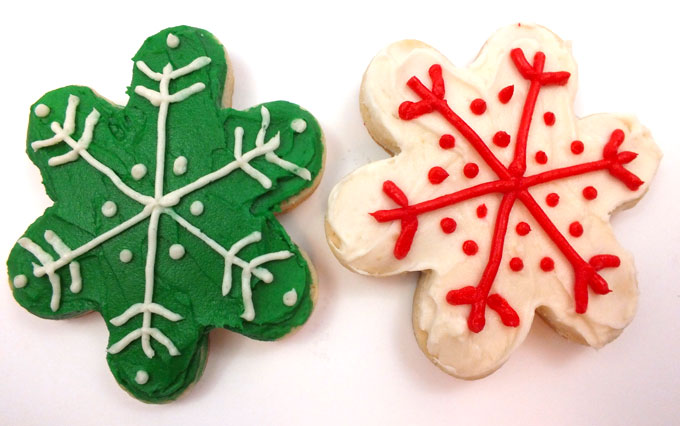 There are also Christmas Cookies for everyone.  In fact, Christmas Eve-Eve Family Night is the first time that we are allowed to eat the Christmas Frosted Sugar Cookies that we made earlier in the month.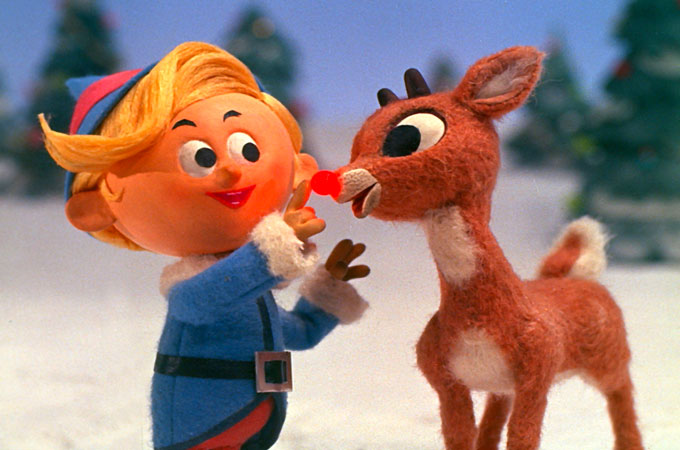 After dinner, we all put on our pajamas, snuggle up on the couch and watch Classic Christmas cartoons while we enjoy our popcorn, cookies and hot chocolate.
After movie time, we climb into the car (in our pajamas) for a final drive through the neighborhood to look at all the beautiful Christmas lights.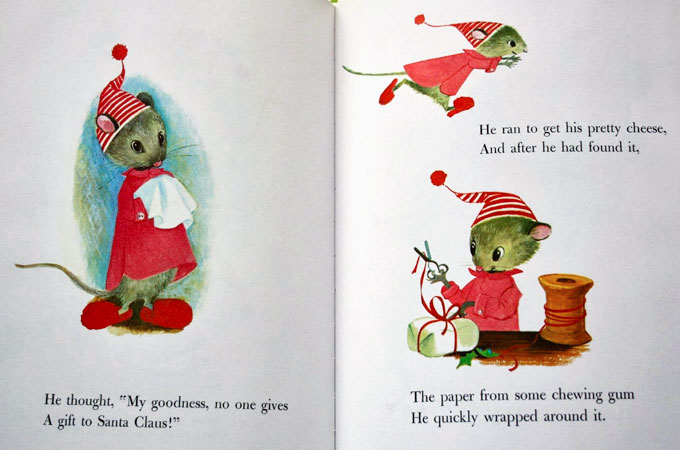 Finally, it's time for Allison to got to bed and we bring our Christmas Eve-Eve Family Night to a close with a reading of our "Santa Mouse" book.   It is a very special night for all of us and a great way to brush off the stress of preparing for Christmas and embrace the Christmas Spirit.  I'm so glad we started this tradition and hope that it gives you a great idea for a Christmas Eve-Eve family night of your own!
P.S. Let's stay in touch!  If you liked our Christmas Family Night Ideas post, [thrive_2step id='10744′]click here to sign up for our Email Newsletter![/thrive_2step]
Or follow us on Pinterest, Facebook and Instagram!
**This post contains affiliate links but we only recommend products that we actually used and liked. Thanks for supporting Two Sisters Crafting!
More Fun Christmas Recipes …
If you want to stay up-to-date on all our Christmas posts, Follow Two Sisters Crafting on Pinterest!
Follow Two Sisters Crafting's Christmas Desserts board on Pinterest.