A few years back I made a fun Easter Candy Centerpiece that I really loved and have made every years since. This year I decided to try to come up with a Christmas version.  We love how this turned out. So grab some classic Christmas candy and some Holiday flowers and lets get creative!


How to make a Christmas Candy Centerpiece
You will need:
Christmas Flowers
Hurricane Stemmed Vase – 10 to 12″ tall
Smalled Cylinder Vase – 6″ tall
1 Bag of Christmas Blend M&M's
2 Bags of Holiday Spicettes
Christmas Snowman Peeps
Christmas Gumballs
Mini Marshmallows
Large Christmas Candy Canes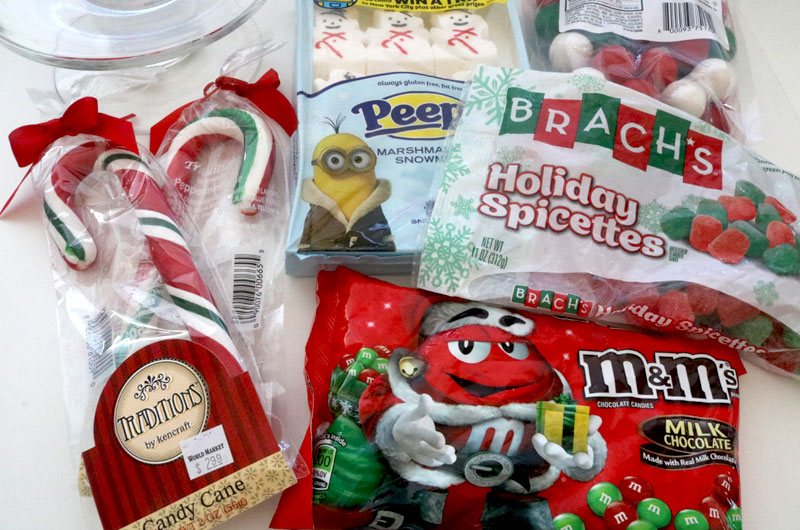 Here is the candy that I used for my Christmas Candy Centerpiece but you can use anything you like.  Let your imagination be your guide!  Believe me, your Christmas Party guests will love that the party table centerpiece is made from candy.
These are the Christmas decorations that I used in my Christmas Candy Centerpiece.  I found them all on sale at Hobby Lobby.  Fun and inexpensive!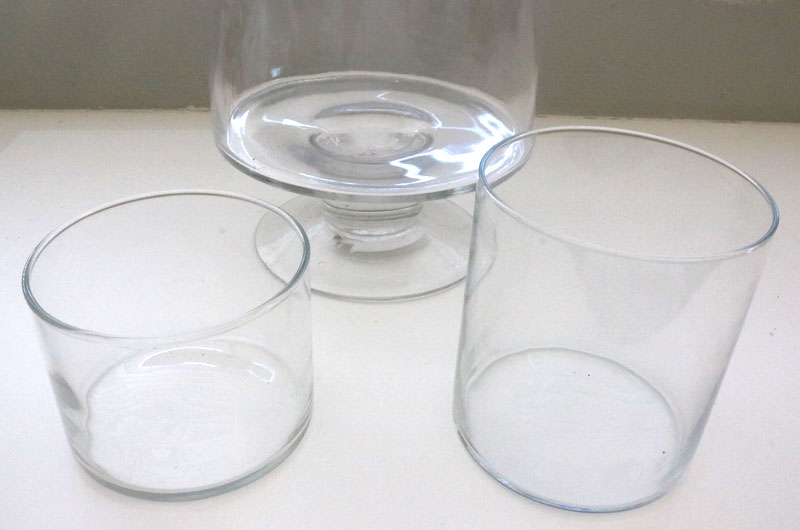 This vase is pretty big and it would take too many bags of candy to fill it up so I put these smaller vases in the middle of the vase to take up some room.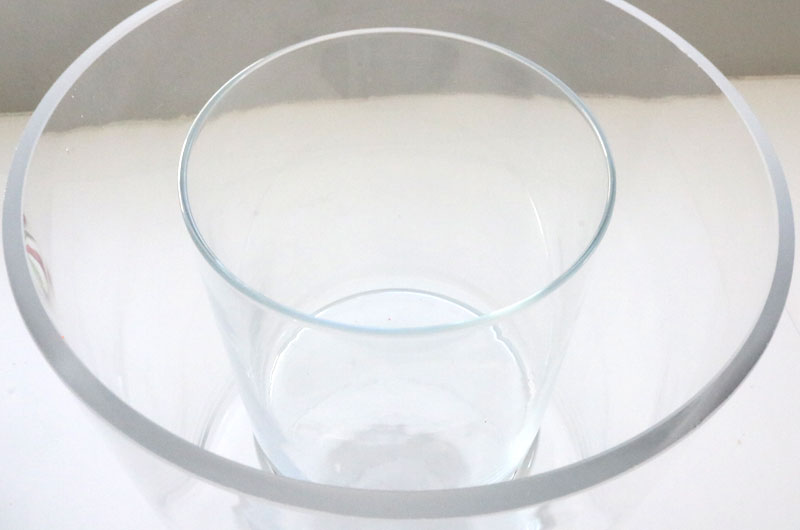 I used the smaller vase to hold the stems of my artificial flowers but this would also be a great idea if you wanted to use fresh flowers.  Just fill the mini vase up with water, and you are good to go.
Now start filling up your vase with candy.  I started with a row the gumdrops. First a row of red and then a row of green.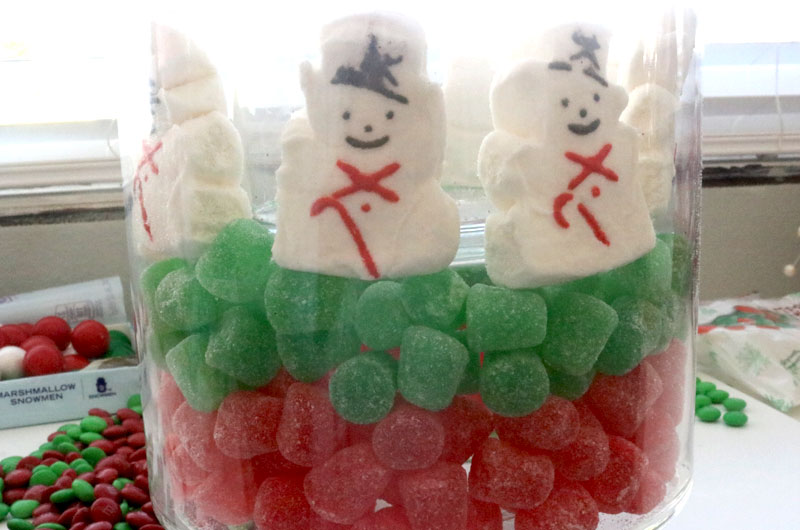 And then added these adorable Peeps snowman.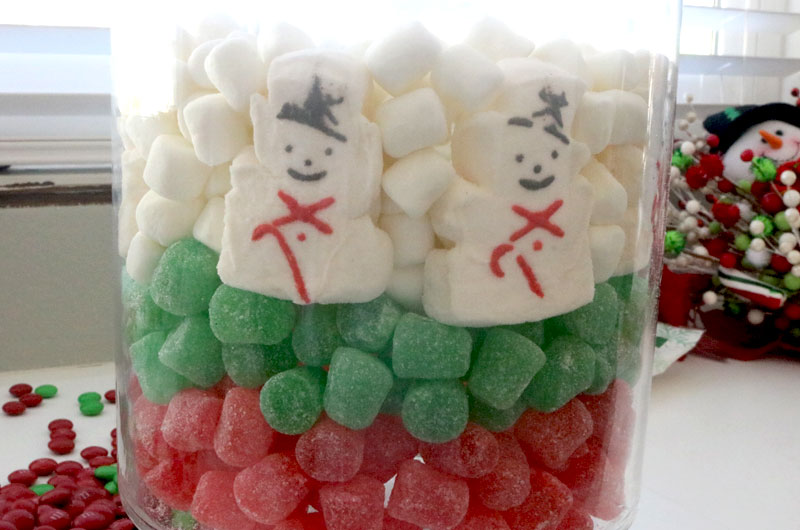 I didn't have enough Snowman Peeps to go all the way around the vase so I separated them and filled in the gaps with Mini Marshmallows.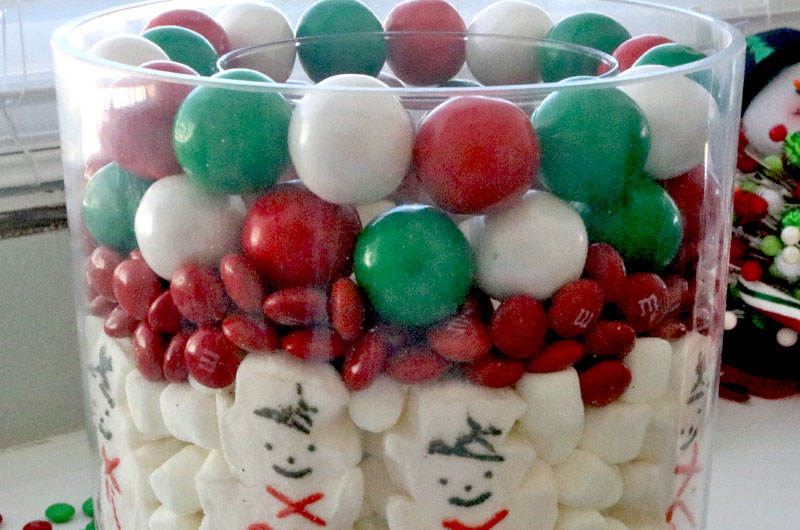 Finally, I added a row of Red M&M' and two rows of Christmas Gumballs.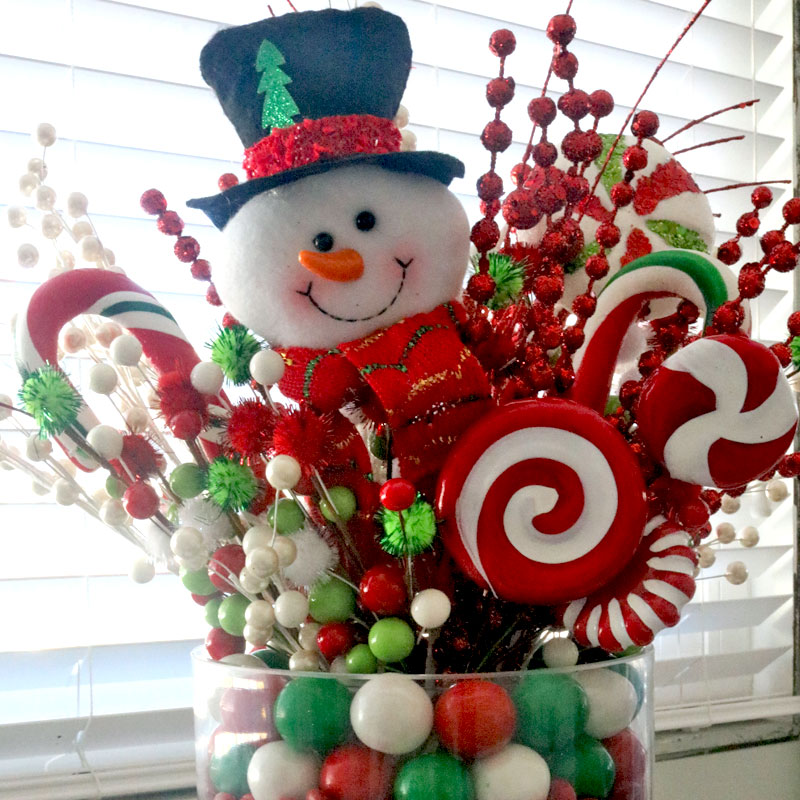 Once I had the candy arranged the way I wanted it, I added my Christmas decorations and my pretty Candy Canes.  So cute!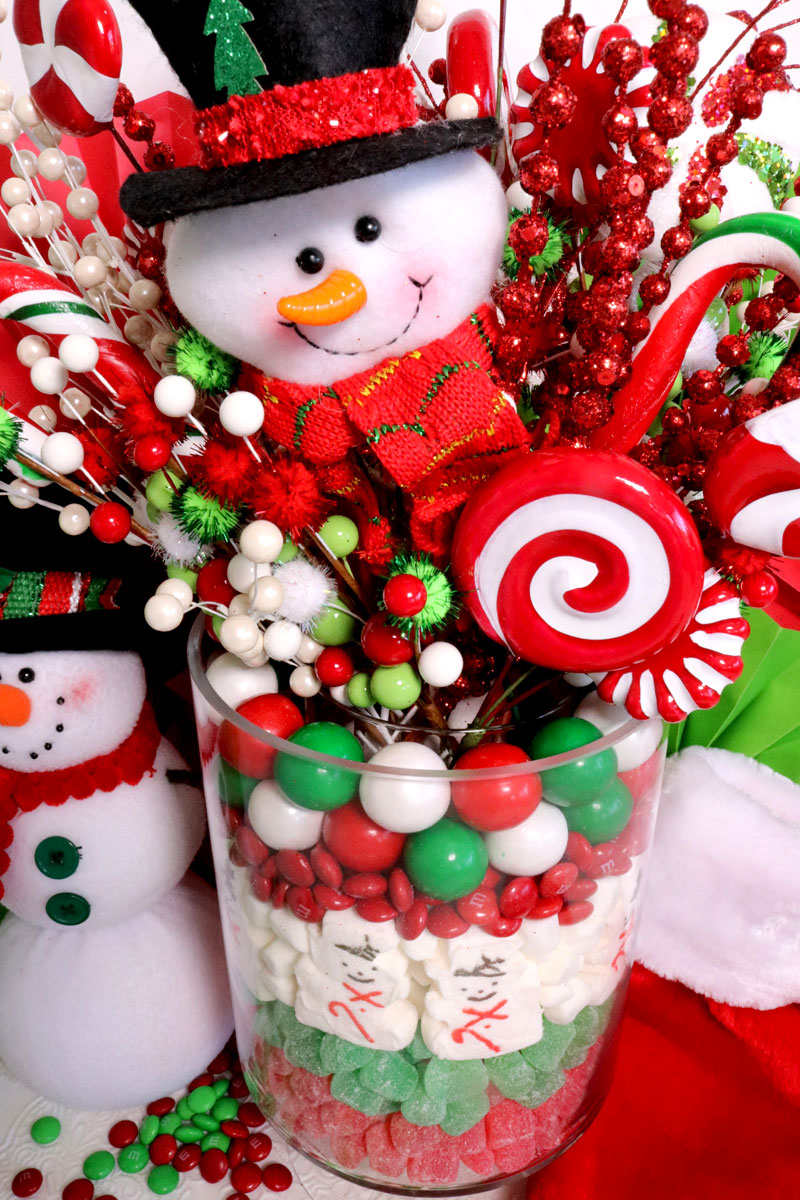 This is a really fun craft for the Holidays.  It's both a great Christmas Decoration and a cute centerpiece for the Crhistmas buffet table.

P.S. Let's stay in touch!  If you liked our Christmas Candy Centerpiece post, [thrive_2step id='10744′]click here to sign up for our Email Newsletter![/thrive_2step]
Or follow us on Pinterest, Facebook and Instagram!
**This post contains affiliate links but we only recommend products that we actually used and liked. Thanks for supporting Two Sisters Crafting!