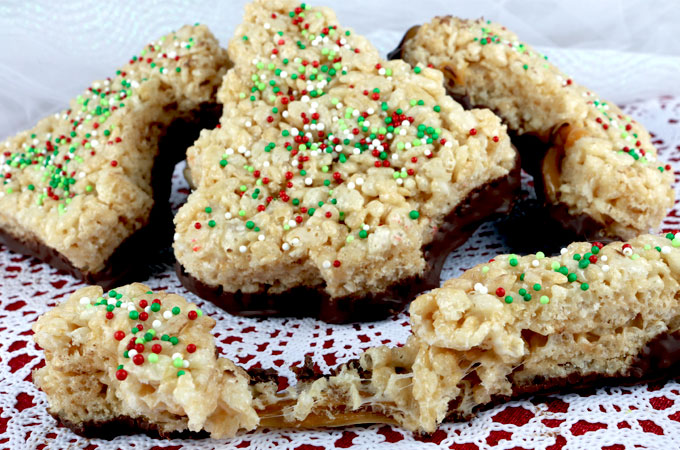 Rice Krispie Treats plus chocolate plus caramel?  Yes, please!  These fun Christmas Treats are easy to make and will be a big hit with your family and party guests. Remember the Two Sisters Crafting motto … Rice Krispie Treats DO NOT have to be square!


How to Make Chocolate Caramel Rice Krispie Treats
You will need:
5 cups – Kellogg's Rice Krispie Cereal
5 cups – Mini Marshmallows
5 tablespoons – Butter (Sweet Cream, Salted)
Kraft Caramels
Ghirardelli  Dark Chocolate Melting Wafers
The base for our Christmas Rice Krispie Treat Bites is our Best Ever Rice Krispie Treat Recipe which we have adjusted and perfected over the years until it is now absolutely the best Rice Krispie Treat recipe we have ever tasted.  You can find all the directions you'll need to make these delicious treats right here.
We made a five cup batch of Rice Krispie Treat mixture.  We used 5 tablespoons of butter, 5 cups of mini marshmallows and 5 cups of Rice Krispie cereal.
When the Rice Krispie Treat mixture has cooled enough so it is not too hot to touch but is still warm enough to be malleable, press it into a lightly buttered cookie sheet.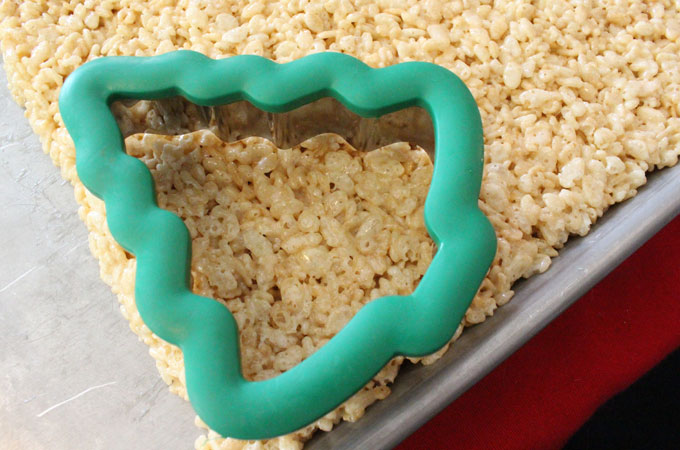 When the Rice Krispie Treat mixture is mostly cool (it will be easier to use the cookie cutter if you don't wait until it is completely cool) use your Christmas cookie cutters to cut out your Chocolate Caramel Rice Krispie Treats.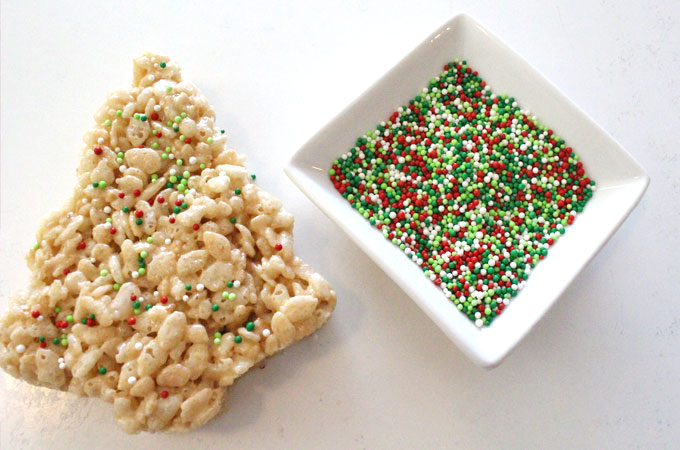 Because we think every thing looks better with sprinkles, we added some Wilton Nonpareils Christmas Sprinkles to the top of the Rice Krispie Treats.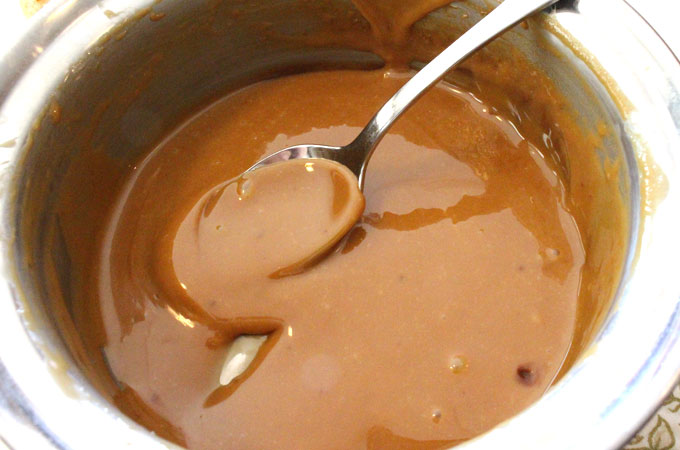 Now you are ready to take these Rice Krispie Treats to the next level of Christmas fun.  Melt 15-18 Kraft Caramels in a saucepan on medium low heat.  We added 2 tablespoons of water during the melting process to make the caramel a little easier to spread.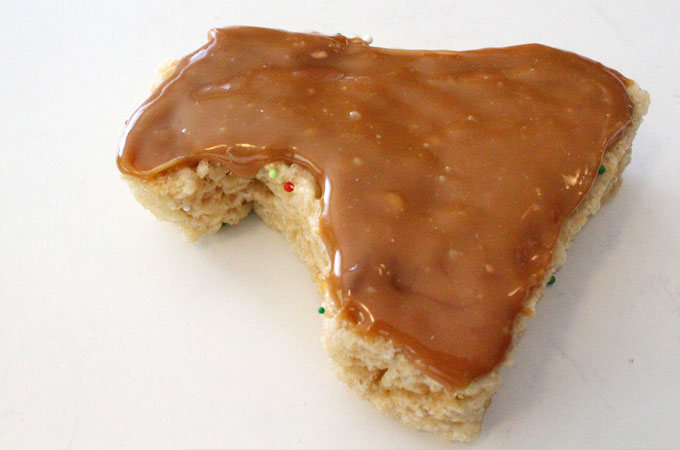 Using a spoon we spread a layer of melted caramel on the bottoms of the Rice Krispie Treats.  Let the caramel completely  cool before you move on to the next step.
Finally, you should melt 25-30 Ghirardelli  Dark Chocolate Melting Wafers in the microwave.  We started out at 45 seconds in the microwave, stirred. And then continued heating them at 10 second intervals into they were completely melted.
Place the caramel side of the Chocolate Caramel Rice Krispie Treats into the melted chocolate. Using a spoon, make sure the chocolate goes up the side of the Rice Krispie Treat about half way.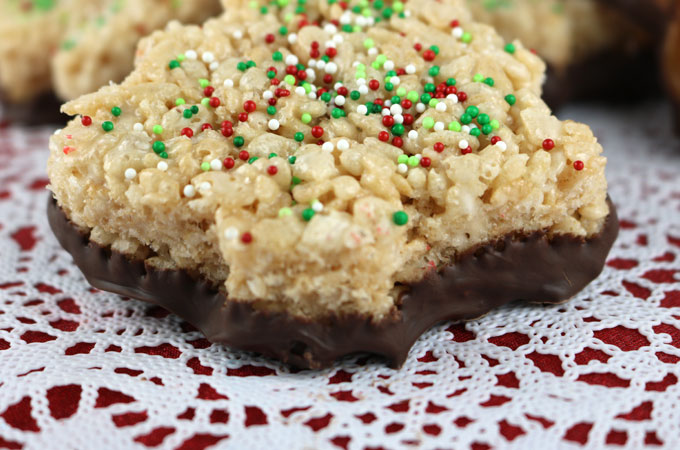 Allow the chocolate to completely cool before storing these yummy Christmas treats.
Yum, yum … these were so good. The Caramel with chewy, the chocolate so tasty and homemade Rice Krispie Treats always taste great.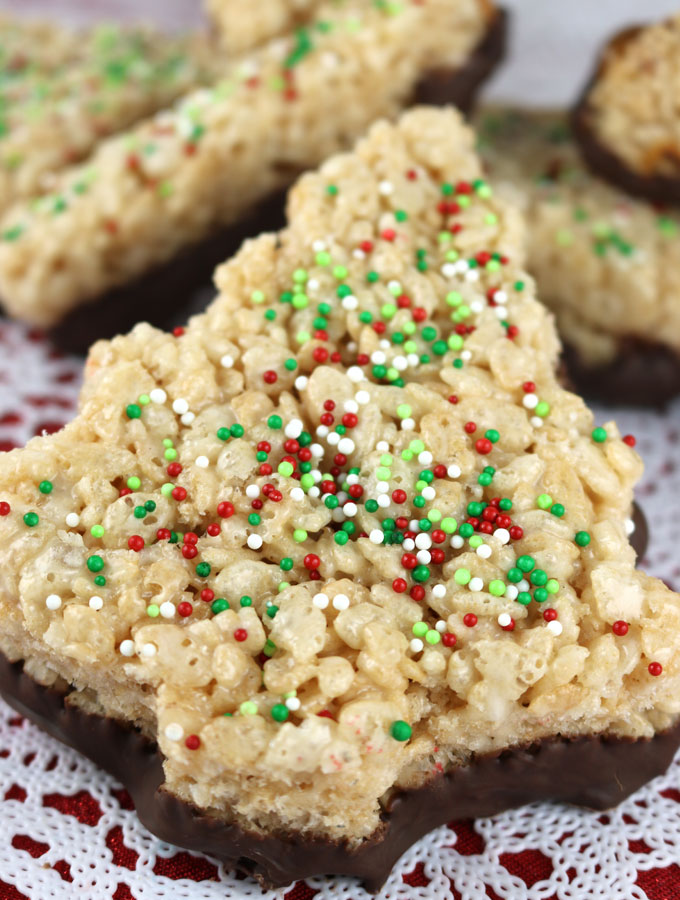 These Chocolate Caramel Rice Krispie Treats are a fun way to add a little Christmas spirit to a traditional Rice Krispie Treat.  The addition of the chocolate and caramel was a big hit at our house … we hope it will be at your's as well. Merry Christmas!

P.S. Let's stay in touch!  If you liked our Chocolate Caramel Rice Krispie Treats post, [thrive_2step id='10744′]click here to sign up for our Email Newsletter![/thrive_2step]
Or follow us on Pinterest, Facebook and Instagram!
**This post contains affiliate links but we only recommend products that we actually used and liked. Thanks for supporting Two Sisters Crafting!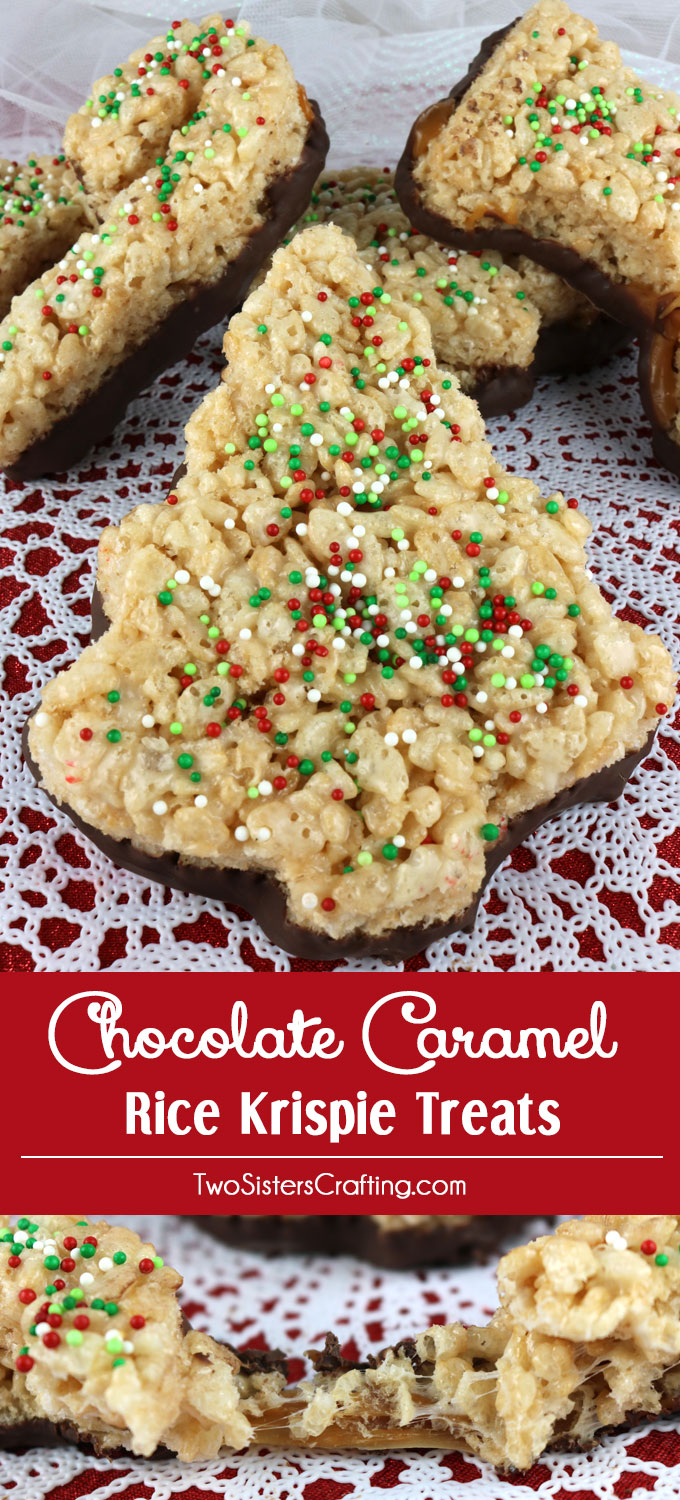 More Fun Christmas Recipes …
If you want to stay up-to-date on all our Christmas posts, Follow Two Sisters Crafting on Pinterest!
Follow Two Sisters Crafting's Christmas Desserts board on Pinterest.