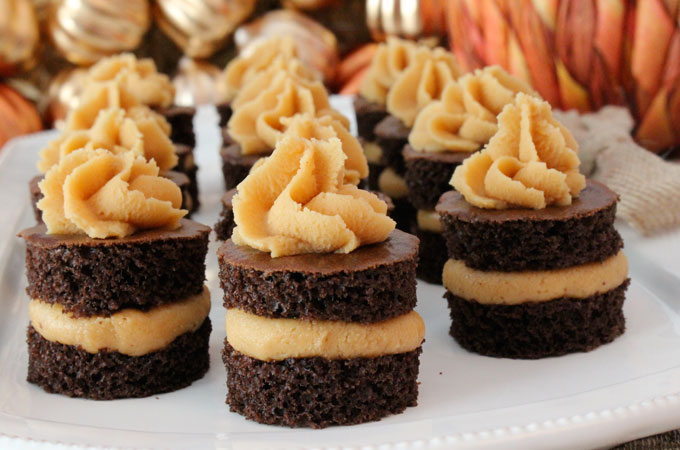 For us, the holidays are all about traditions.  And usually, a large number of these traditions revolve around baking the recipes that we grew up with.  But every once in a while we try something new that becomes an instant hit and these Chocolate Cake Bites with Peanut Butter Frosting have risen to that level.  This Peanut Butter Frosting is super delicious and matched with the moist, fudge-y chocolate cake it is a simply wonderful bite sized taste of heaven.  As the saying goes … peanut butter and chocolate "two great tastes that taste great together!"   
How to make Chocolate Cake Bites with Peanut Butter Frosting
You will  need: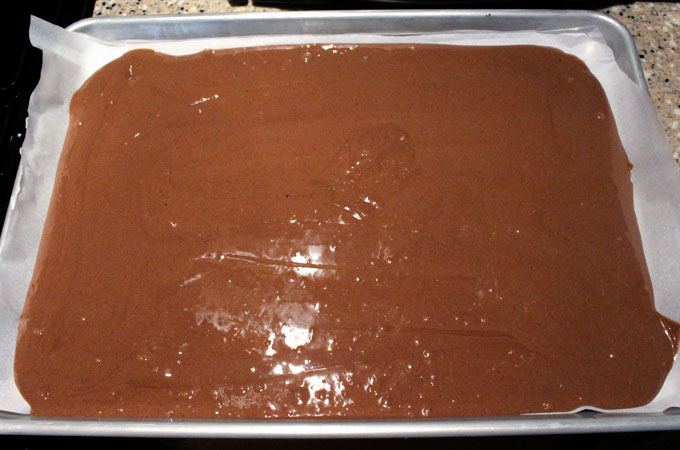 We made up a box of Duncan Hines Classic Dark Chocolate Fudge Cake Mix.  Instead of baking it in a traditional cake pan we lined a cookie sheet with parchment paper and poured the cake mix onto it.  We let the cake batter sit on a flat counter for 10-15 minutes to allow it to settle and even out.  Then we baked the cake in a 350 degree oven for 20 minutes.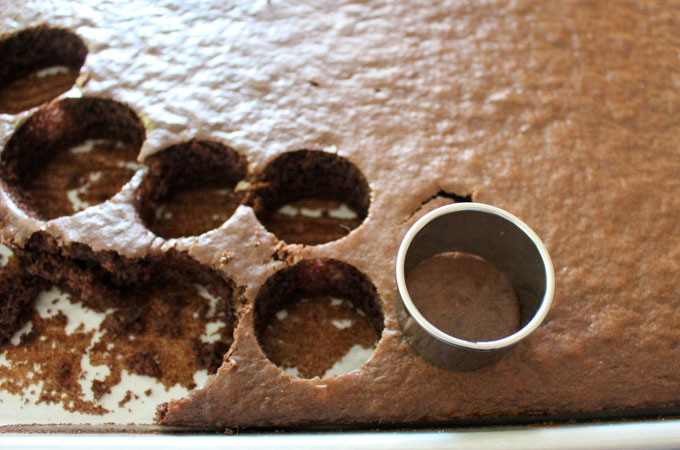 Once the cake has cooled you can cut out your round mini cake bites.  We used a 2″ round biscuit cutter.
Now you need to make a batch of our amazing Best Peanut Butter Buttercream Frosting.  You can find the recipe with detailed instructions on how to make it right here.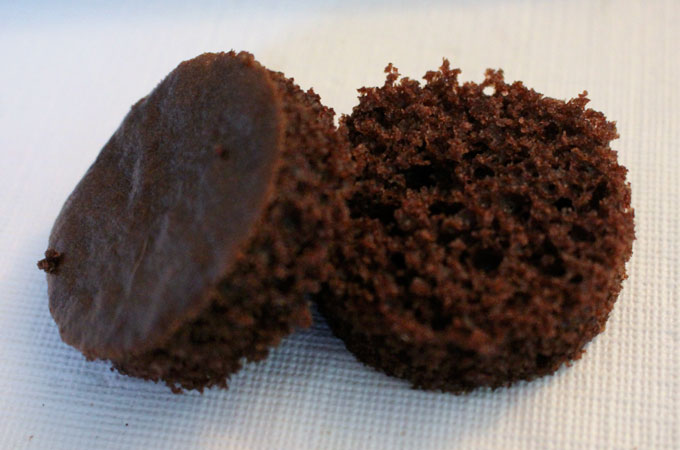 To assemble the Chocolate Cake Bites with Peanut Butter Frosting, slice your cake bites in half.
Add a layer of Peanut Butter Frosting between the two pieces of chocolate cake.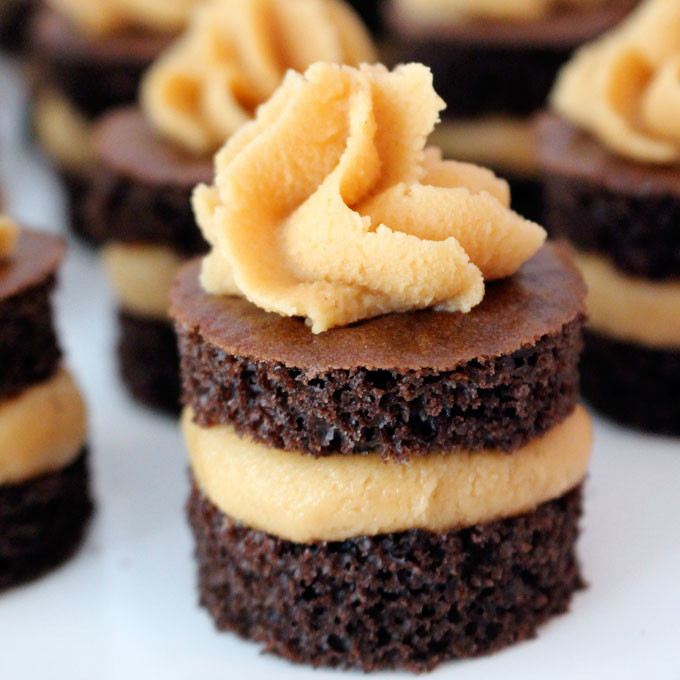 Finally, add a small swirl of Peanut Butter Frosting to the top of the Chocolate Cake Bite.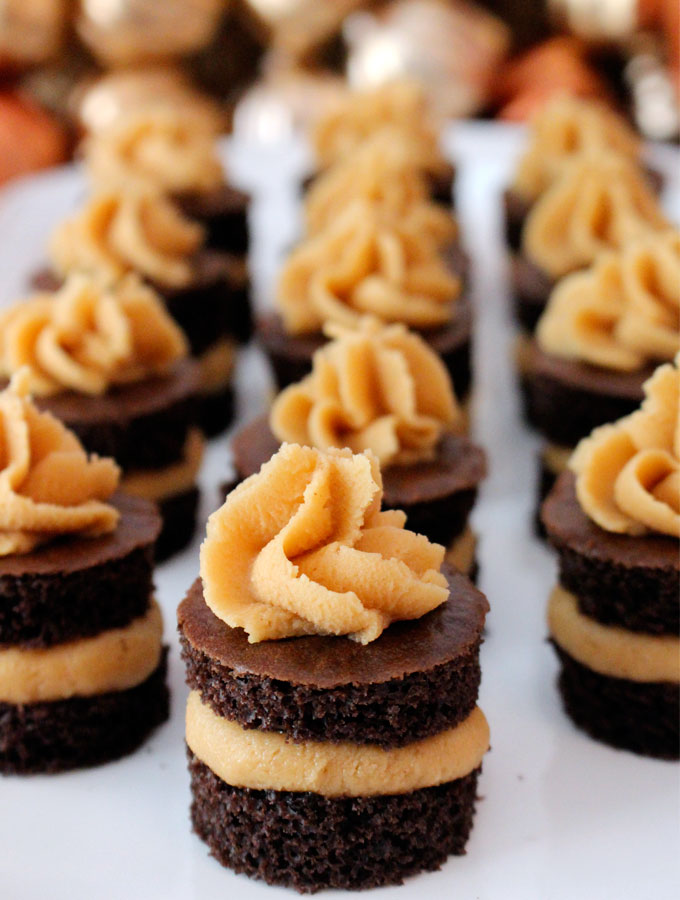 These Chocolate Cakes Bites with Peanut Butter Frosting are really yummy.  The Peanut Butter Frosting is to die for … thick and sweet and chock full of peanut butter flavor.  It will remind you of the center of a Reese's Peanut Butter Cup. It tastes so great with the Chocolate Fudge cake … super great if we don't say so ourselves. One note about the cake bites … if you are going to make these ahead of a party, store them in the refrigerator in an airtight container because unlike a cupcake that is protected by a cupcake liner, the sides of the cake bite are exposed and will dry out if left out too long.  But these are so easy to make, timing shouldn't be a problem and everyone at your party will love them!