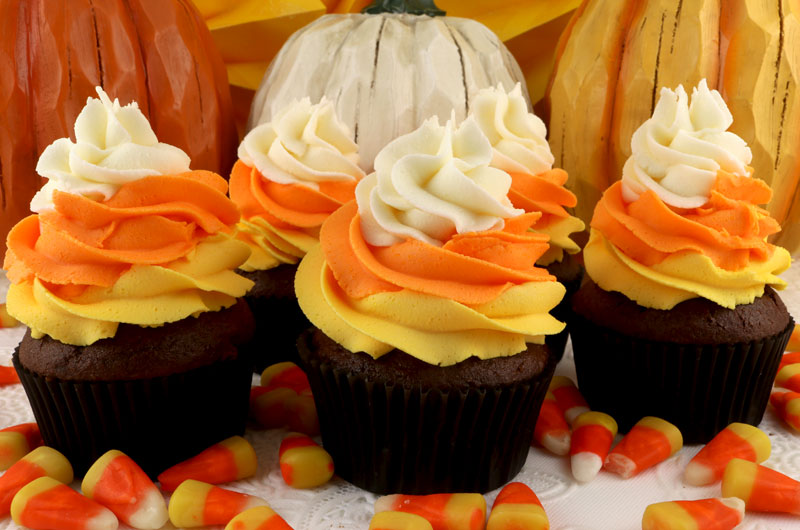 What says Halloween more than Candy Corn? Nothing, right?  But weirdly, some people don't like the taste of Candy Corn.  Well, we have a dessert for those people .. our Candy Corn Swirl Cupcakes!  A yummy chocolate cupcake topped with Yellow, Orange and White swirls of our super delicious Best Buttercream Frosting. So pretty and boy does it taste great!
How to Make Candy Corn Swirl Cupcakes
You will need:
The key to these delicious Candy Corn Swirl Cupcakes is our Best Buttercream Frosting recipe.   You will find the recipe and directions here.  We split the batch of frosting into thirds.  The first third we left white.  We tinted the rest of the Best Buttercream Frosting yellow and orange.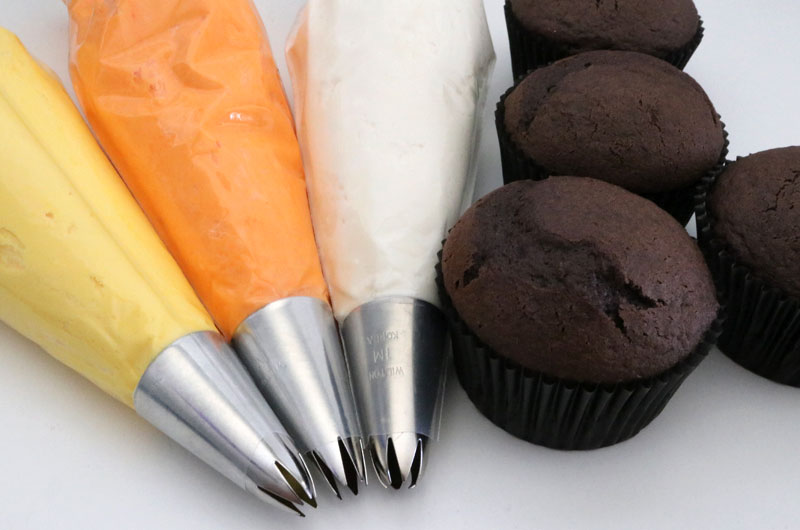 We loaded the frosting into pastry bags with Wilton 2D Decorating Tips.  Now you need a cupcake.  We made our cupcakes from a chocolate cake mix and used black cupcake liners.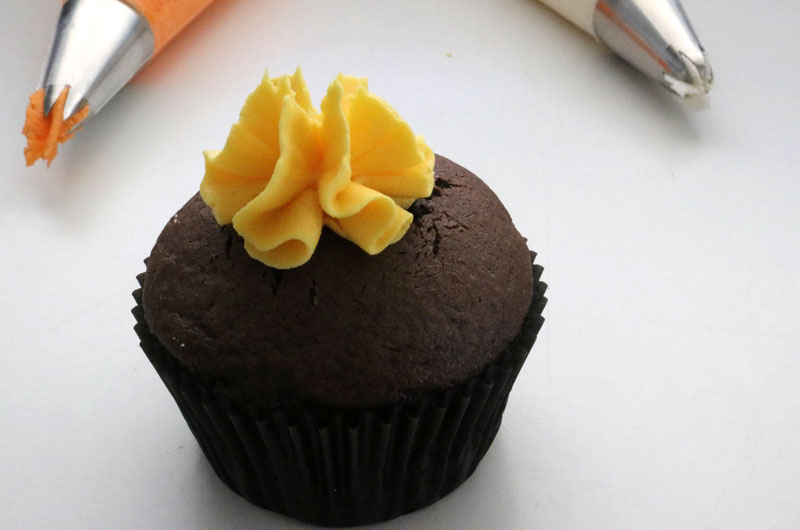 First step, add a dollop of yellow frosting in the middle of the cupcake.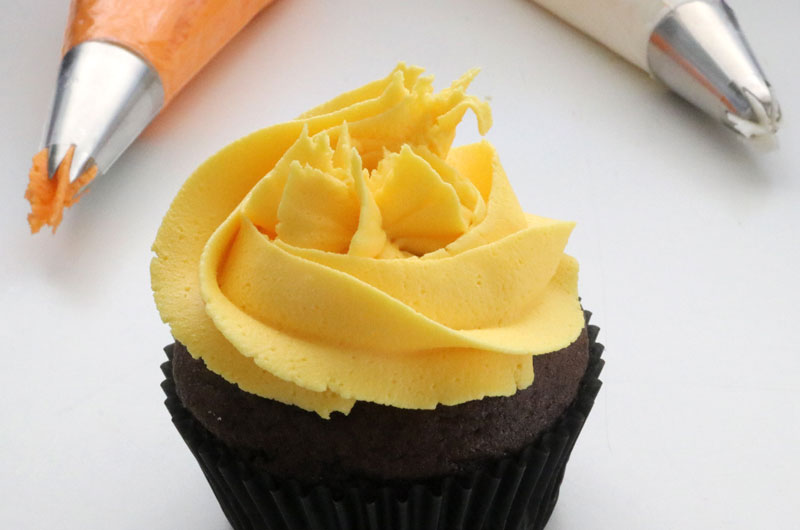 Using a Wilton 2D frosting tip, make two full circles of yellow frosting around the edge of the cupcake.  If you need a little help on how to swirl on the frosting … check out our How to Frost the Perfect Cupcake post that has a video showing how to swirl on the frosting just like this.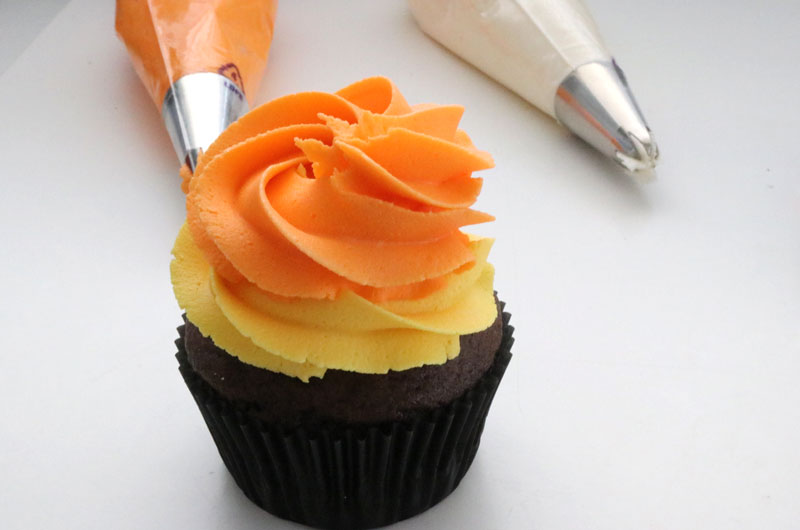 Next, use the Wilton 2D frosting tip with the orange frosting.  Apply another circle of frosting but it should be a little smaller than the yellow frosting layer as shown in the picture above.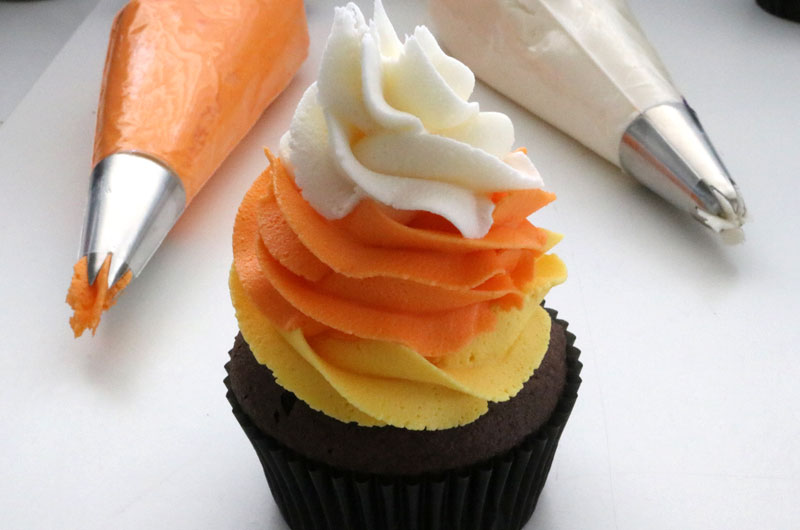 Lastly, a final circles of white frosting, this time swirling the top up into a peak.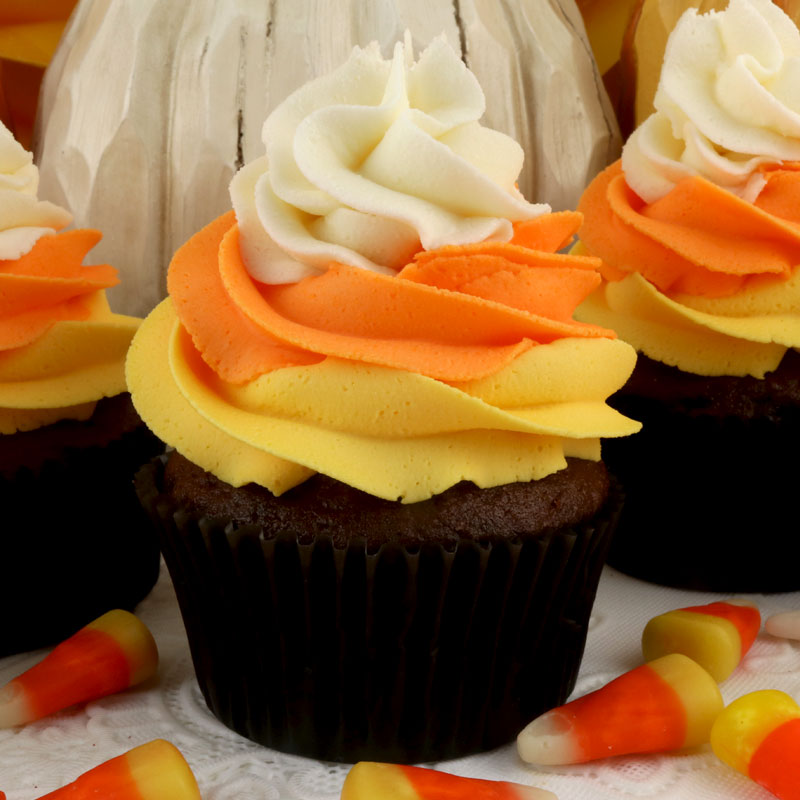 These Candy Corn Swirl Cupcakes are so pretty and they look just like Candy Corn.  And they could not be easier to make.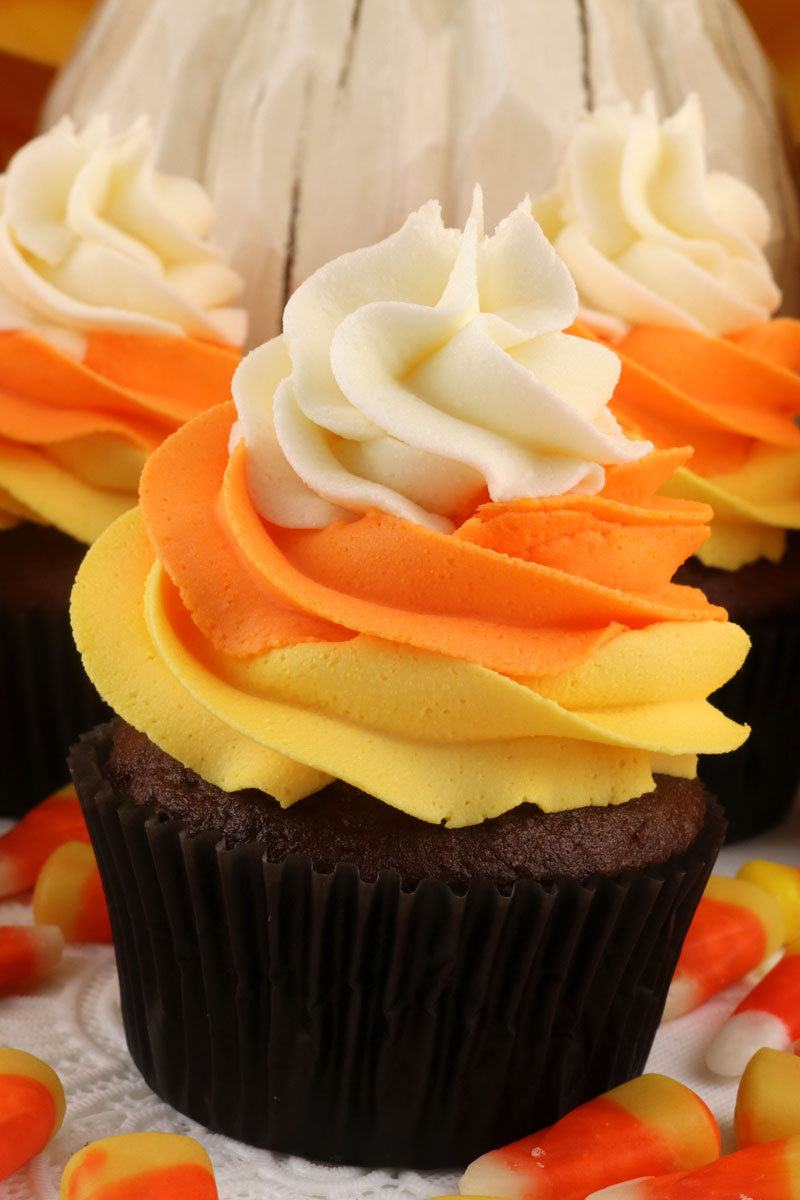 Next time, you need a pretty cupcake for Halloween … give these Candy Corn Cupcakes a try.
P.S. Let's stay in touch!  If you liked our Candy Corn Swirl Cupcakes post, [thrive_2step id='10744′]click here to sign up for our Email Newsletter![/thrive_2step]
Or follow us on Pinterest, Facebook and Instagram!
**This post contains affiliate links but we only recommend products that we actually used and liked. Thanks for supporting Two Sisters Crafting!