Bunny Cupcakes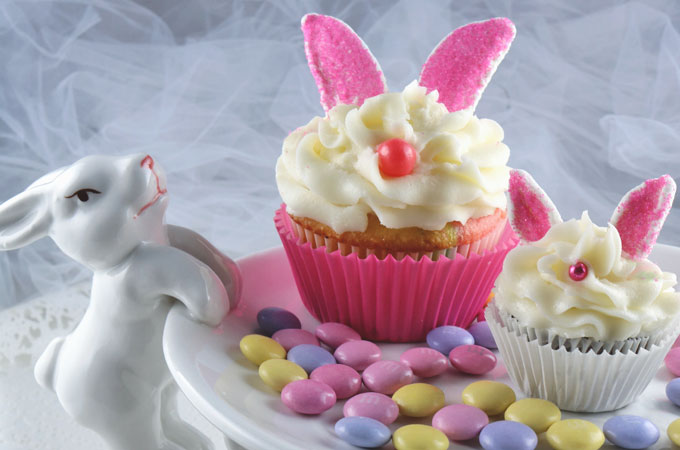 Love! Love! Love! These Easter Bunny Cupcakes are officially the cutest thing we have ever made. Well, okay top three. I think our Little Fishy Cupcakes edge the bunnies out for top spot. Be that as it may, they are definitely high on the cuteness scale and super easy to make.

How to Make Bunny Cupcakes
You will need:
Cupcakes
Jumbo Marshmallows
Mini Jelly Beans or Pink Sixlets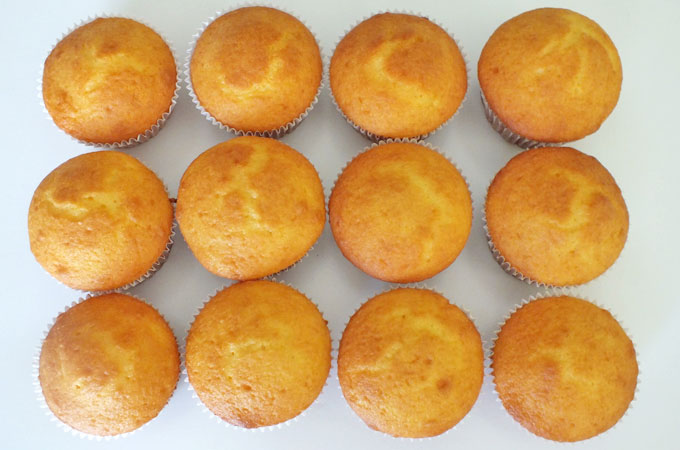 Start with a batch of cupcakes.  We made cupcakes from Yellow Cake Mix.
Next, make up a batch of our Best Buttercream Frosting. Easy to make and it is definitely the most delicious buttercream frosting we have ever tasted.  You find the recipe and detailed instructions on how to make it here.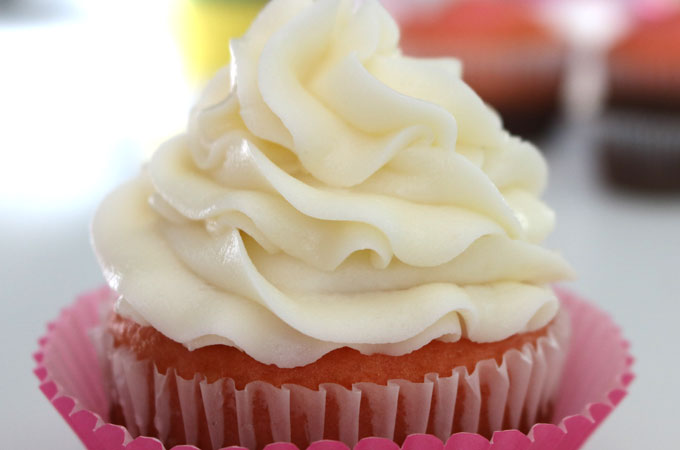 Using a Wilton 2D frosting tip and a decorating bag, pipe on swirl on three full circles of buttercream frosting on top of the cupcake.
To make the bunny ears you will need Jumbo Marshmallows.  In a pinch, you could use a regular sized marshmallow for the ears but the proportion of the ears won't be correct and your Bunny Cupcake might look more like a mouse than a rabbit.  You will also need some Sparkling Sugar or Sanding sugar in pink.  You can easily make your own Sparkling Sugar … we have all the step by step directions you'll need right here.
Using the picture above as a guide, slice off two diagonal pieces of marshmallow from the flat end of the marshmallow.  Lay the stick part of the marshmallow in the pink sparkling sugar.  Now you have your pink bunny ears!
Stick the pink marshmallow bunny ears into the buttercream frosting.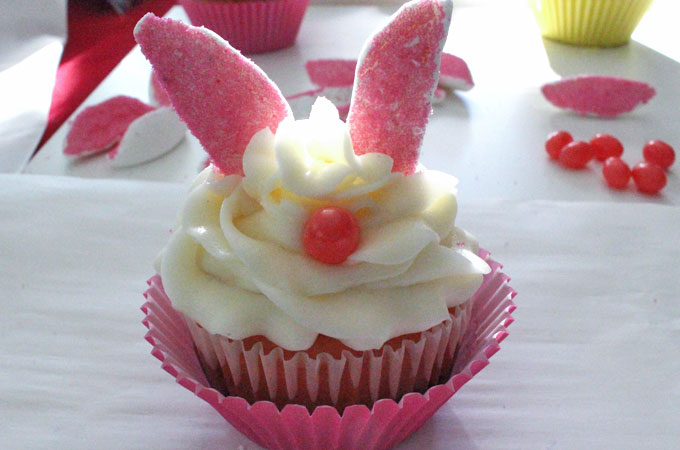 Finally, add a bunny nose.  We used a pink mini jelly bean but another good option for a  bunny nose would be a pink sixlet.
We made both regular sized Bunny Cupcakes and mini Bunny Cupcakes for our party.  We made the mini cupcakes exactly the same way but we used regular sized marshmallows to make the bunny ears.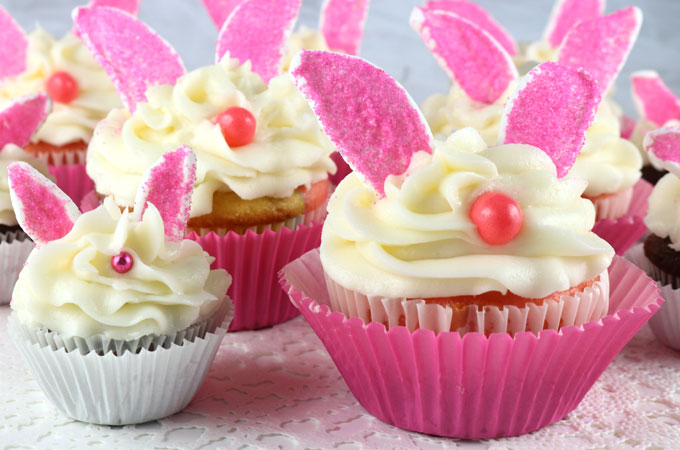 Bunny Cupcakes … aren't they adorable?  And they are so easy to make!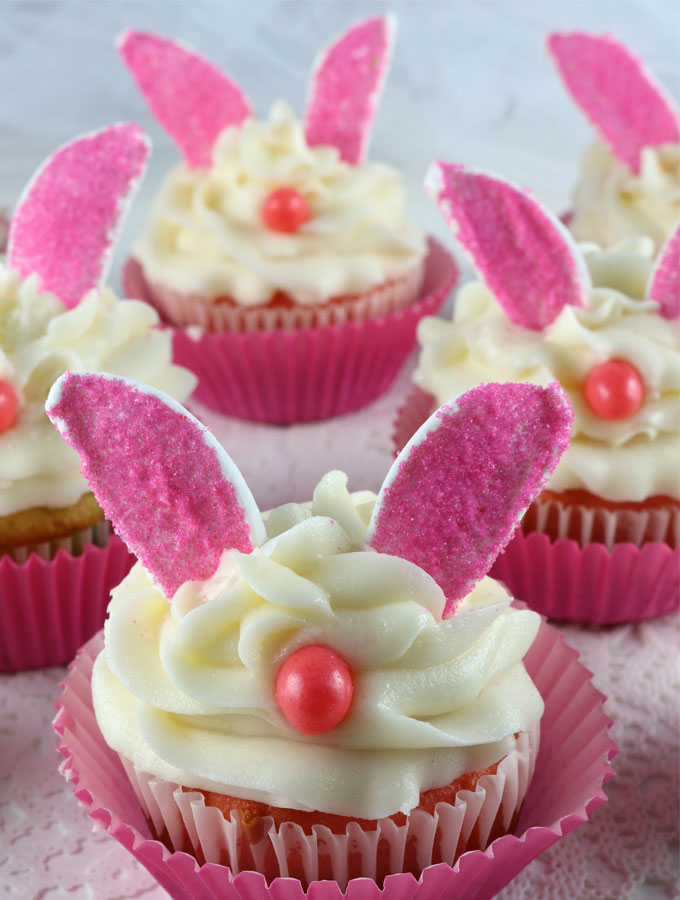 These Bunny Cupcakes would be perfect dessert for Easter!  But they would also be a fun cupcake for a baby shower, a toddler Birthday Party or even a spring brunch.

**This post contains affiliate links but we only recommend products that we actually used and liked. Thanks for supporting Two Sisters!