Halloween is such a fun time of year, but we get tired of all the orange and black.  Last Halloween we found fun green, purple, and black sprinkles and our Bewitched Series was born.  This year we added this fun Bewitched Cake.  Everyone will be impressed when you slice open this cake and they see the gorgeous green, purple and chocolate swirls inside of this bewitching cake.
(Check out our Bewitched Cake video on Facebook – and don't forget to Like Us!)
How to Make a Bewitched Cake
You will need:
White Cake Mix
Chocolate Cake Mix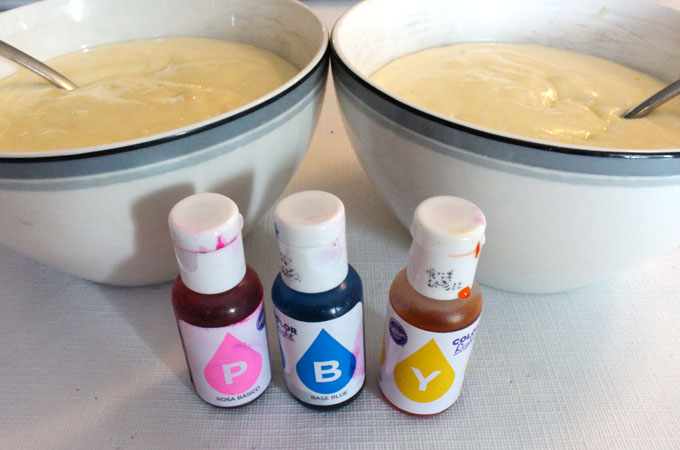 The first step is to make up your cake batter.  We made a white cake and split it into two bowls.  We also made up a box of chocolate cake.  (Note: you will not need all of the chocolate cake batter – we used the remaining batter to make chocolate cupcakes!)  To color the white cake batter we used the Wilton Color Right Food Coloring.  For the purple cake batter we used 4 drops of pink and 2 drops of blue and for the bright green cake batter we used 2 drops of Yellow and 2 drops of Blue.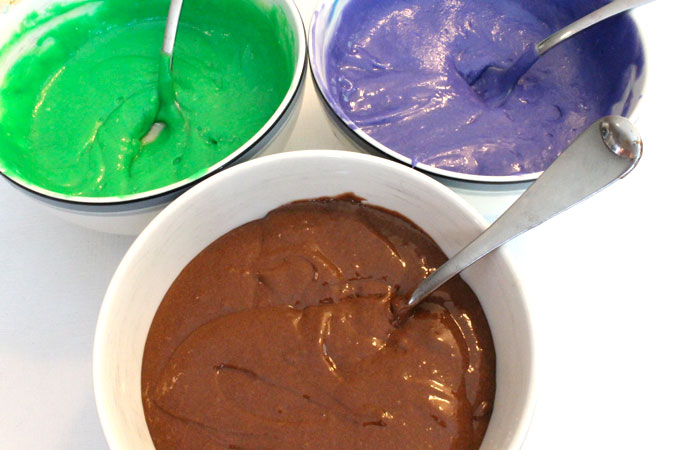 Here are our three bowls of cake batter … green, purple and chocolate. Yummy and bewitching!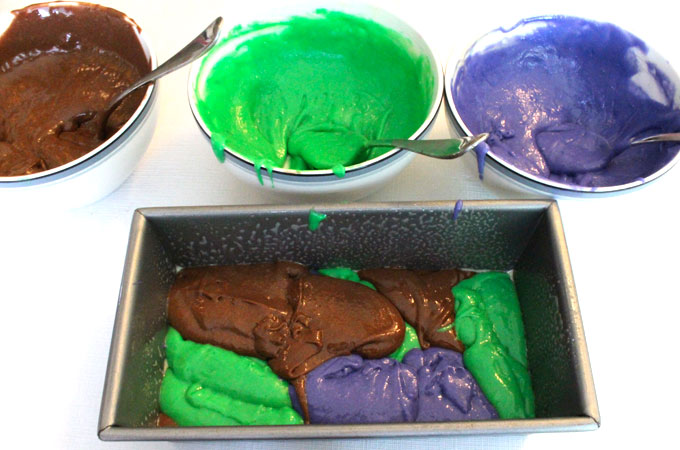 Spray a loaf pan with cooking spray and then begin spooning in cake batter in a random pattern, layering as you go.  Don't worry about make a specific pattern, but we'd suggest trying to use an equal amount of each of the colored batters.
This is the pan after we finished layering in the colored cake batters.  This is approximately three different layers of the batter in this pan.   We baked the cake in a slightly lower temperature oven (325 degrees) for approximately 40 minutes.  Check often at the end of the cycle and test for done-ness with a wooden toothpick.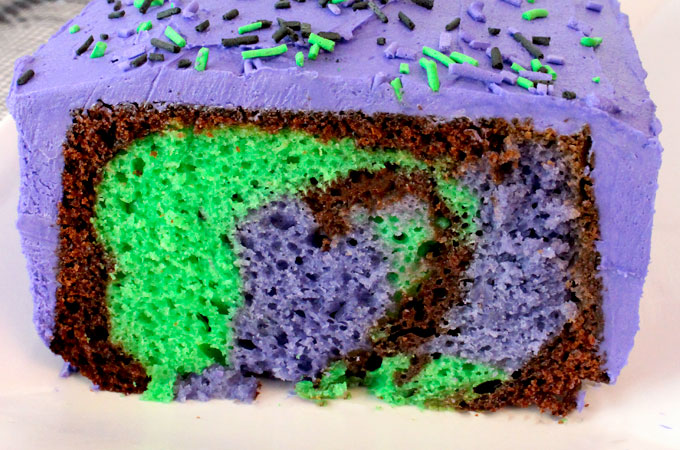 Here is the inside of the baked Bewitched Cake – the marbling effect is so pretty!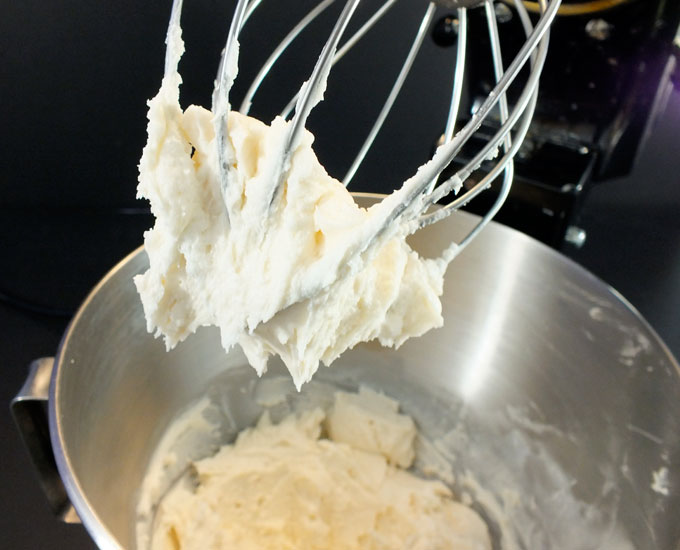 To decorate the cake we used our Best Buttercream Frosting Recipe.  So easy to make and super delicious.  You can find all the directions to make it here.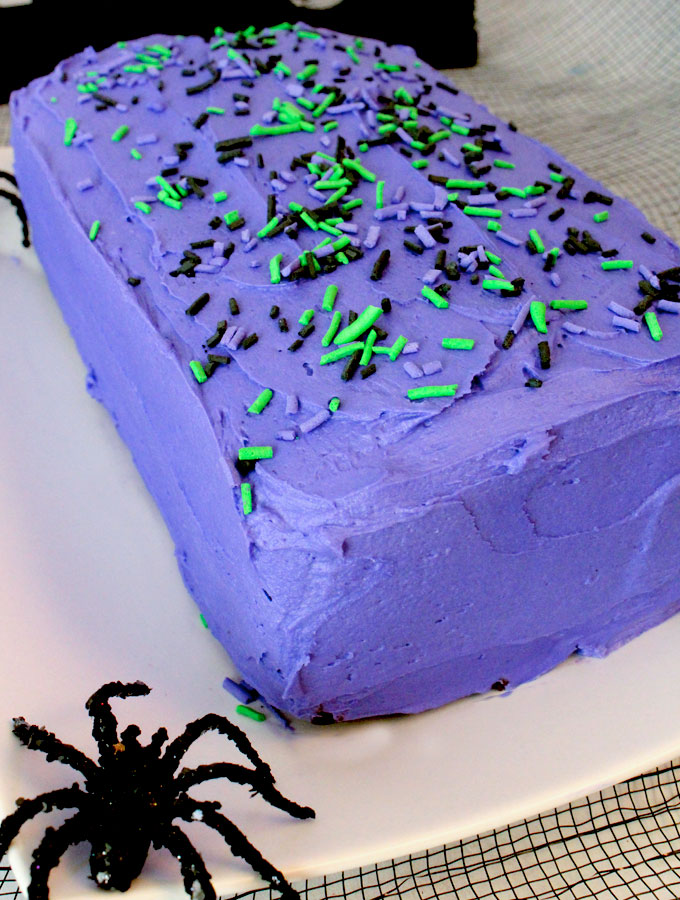 We colored the frosting Bewitched Purple by using 4 drops of pink and 2 drops of blue Wilton Color Right food coloring and frosted the cake with a spreader.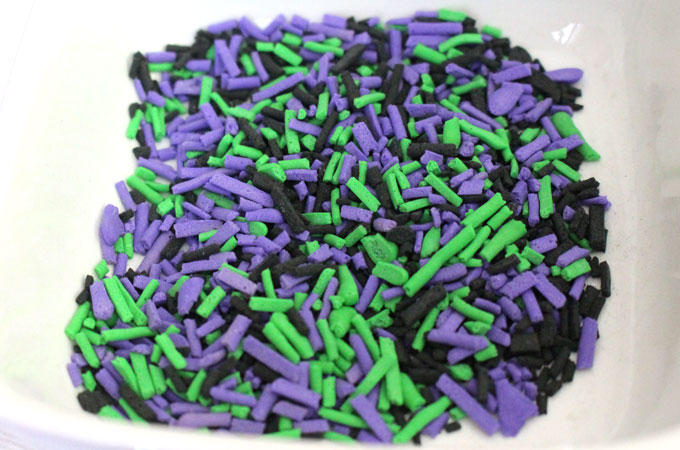 Finally, we topped our Bewitched Cake with some homemade sprinkles that match the Purple, Green and Black colors from the cake!  This is super easy to do and really makes your desserts look special!  We have all the directions you'll need to make your own sprinkles right here.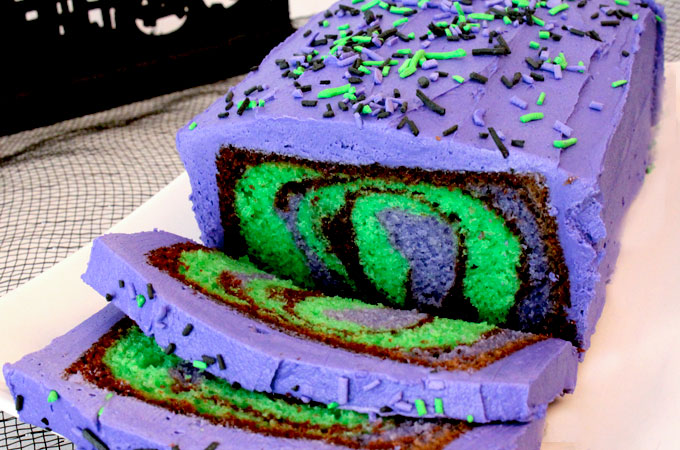 We love how this cake turned out!  It's one of our most favorite Halloween desserts that we have made.  It is so colorful and pretty and tasted great too.  The chocolate cake mixed with the white cake is surprisingly yummy.  Your family will love this Bewitched Cake this Halloween!
P.S. Let's stay in touch!  If you liked our Bewitched Cakes post, [thrive_2step id='10744′]click here to sign up for our Email Newsletter![/thrive_2step]
Or follow us on Pinterest, Facebook and Instagram!
**This post contains affiliate links but we only recommend products that we actually used and liked. Thanks for supporting Two Sisters Crafting!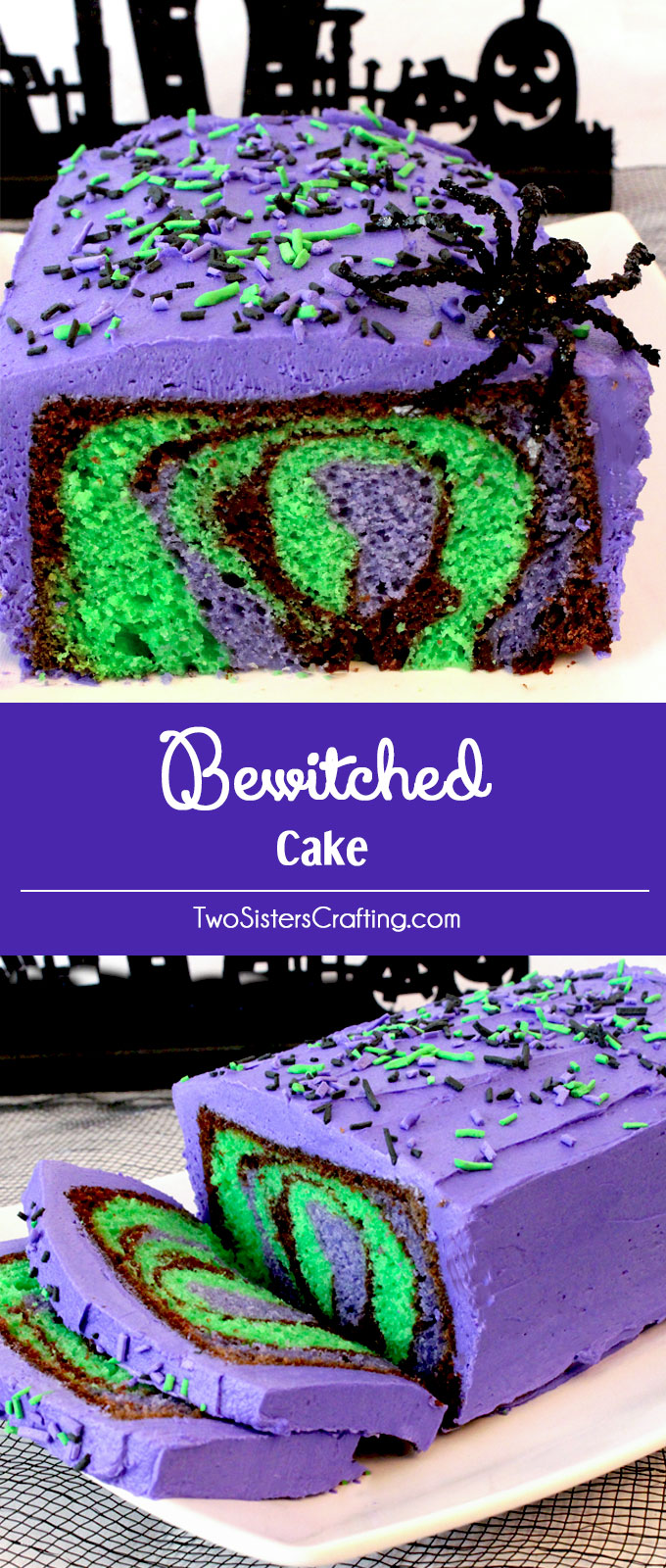 More Fun Halloween Recipes …
If you want to stay up-to-date on all our Halloween posts, Follow Two Sisters Crafting on Pinterest!
Follow Two Sisters Crafting's Halloween Food board on Pinterest.