Beaded Easter Eggs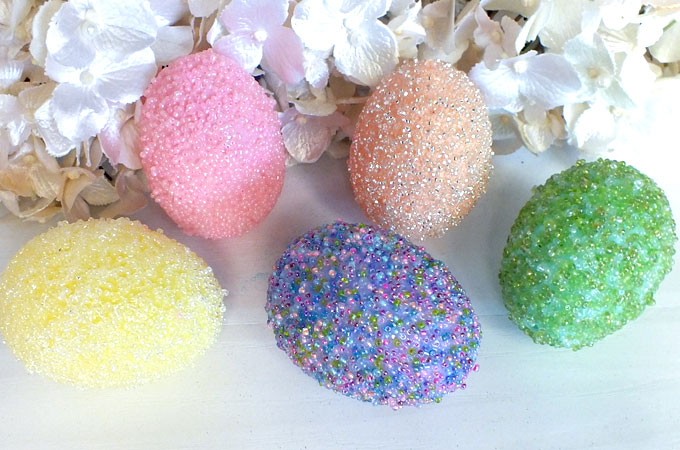 We have been bedazzling like crazy here at Two Sisters Crafting.  First we made some Glitter Easter Eggs and now we're following up with these Beaded Easter Eggs. I love both sets of Easter Eggs so much that I am unable to pick a  favorite!
How to make Beaded Easter Eggs
Project Supplies: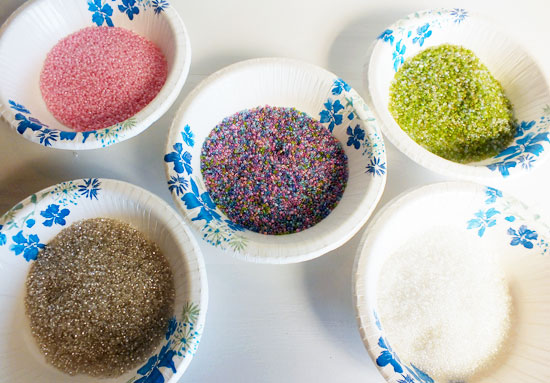 We found these Glass Seed Beads at a craft store.  We needed some embellished Easter Eggs for a future Easter project and we thought that these tiny seed beads would be an interesting substitute for glitter.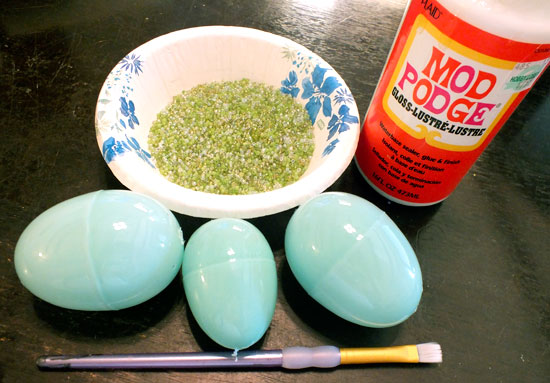 I knew the seed beads were not going to completely cover the plastic Easter Eggs so I tried to match the color of the plastic Easter Egg with the seed bead color as closely as possible.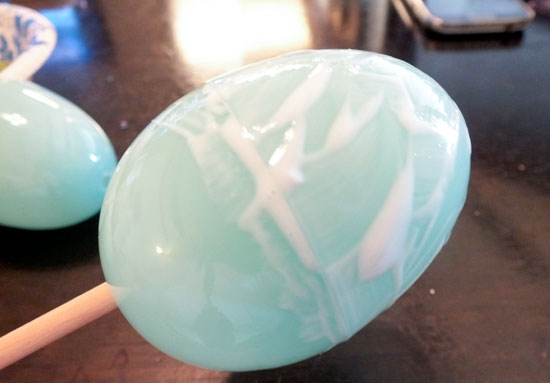 I tackled the process of covering the plastic eggs in beads one half of the egg at a time.  Using a crafting brush, I painted the top half of the egg in Mod Podge.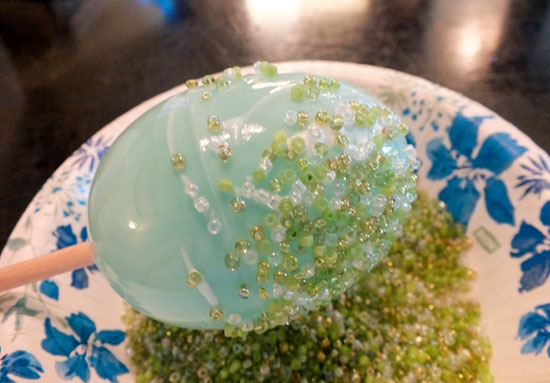 Then, holding the egg over my bowl of seed beads, I sprinkled the beads on the Mod Podged areas of the egg until I  got the egg as covered as I could with seed beads.
I let the top part dry for about 15 minutes and then filled in the bottom of the egg with Mod Podge and seed beads.  Once the Beaded Easter Eggs were completely covered, I let them dry overnight.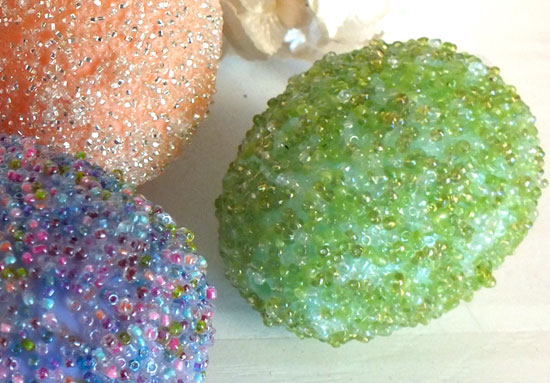 The next day I used my crafting brush to tab on a top coat of Mod Podge over all of the seed beads on the egg so they wouldn't eventually all fall off.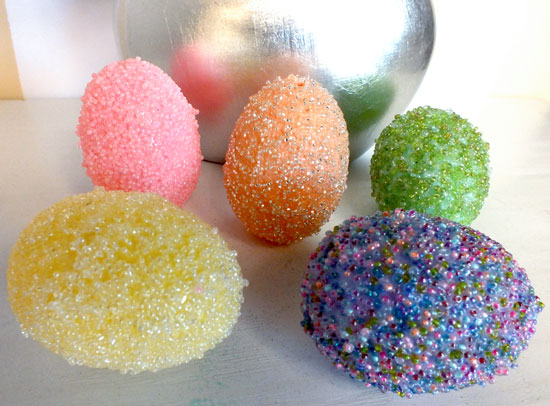 They turned out even better than we thought they would. And they look great in our Easter Egg Candlestick Holders project too. Be sure to check out our blog post on that fun Easter project!

**This post contains affiliate links but we only recommend products that we actually used and liked. Thanks for supporting Two Sisters!