Our family really enjoys Apple Cinnamon desserts.   One of the most requested is a breakfast item that also is a fun dessert … Apple Cinnamon Rolls.   They are kind of like a muffin, kind of like a cupcake, kind of like a mini pie, kind of like a cinnamon roll. But whatever category you put it in, it is definitely super delicious!
How to make Apple Cinnamon Rolls
You will need:
3 Medium Green Apples
1/4 cup Brown Sugar
1 tsp. Cinnamon
2 packages Pillsbury Cinnamon Rolls
4 tablespoons Butter
2 1/2 tablespoons Milk
2 cups Powdered Sugar
2 teaspoons Vanilla
Non-stick cooking spray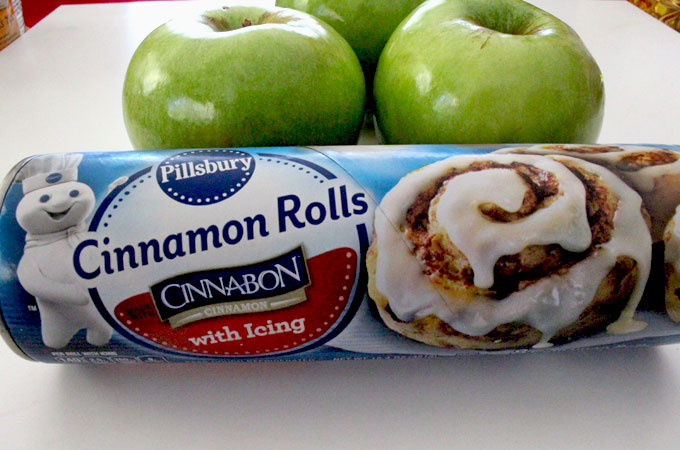 The main ingredients for our Apple Cinnamon Rolls are green apples and Pillsbury Cinnamon Rolls.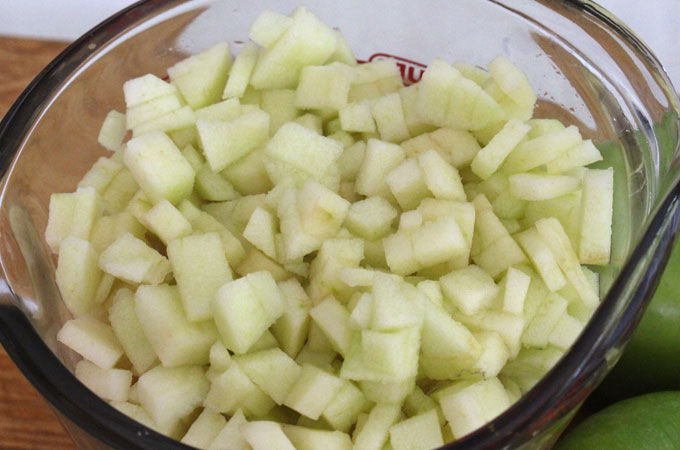 Peel and finely dice three medium sized green apples.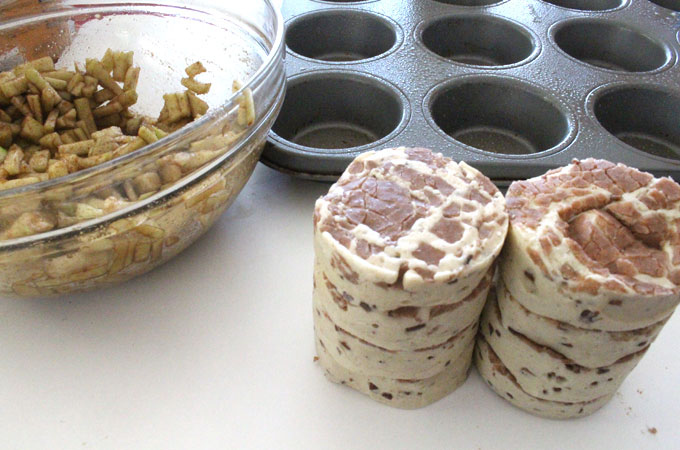 Add 1/4 cup brown sugar and 1 teaspoon cinnamon to the apples and mix until the apples are completely covered with the sugar/cinnamon mixture.  Set the bowl aside.  Spray a muffin pan with non-stick cooking spray. Open up the packages of Cinnamon rolls.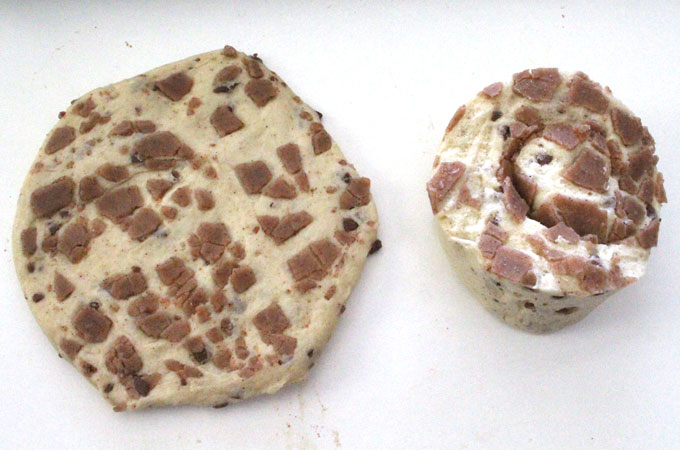 Press  down the cinnamon rolls with your fingers until they are approximately double in size.
Press the cinnamon rolls into the muffin tin.  And then fill the cinnamon roll "cup" with the apple mixture.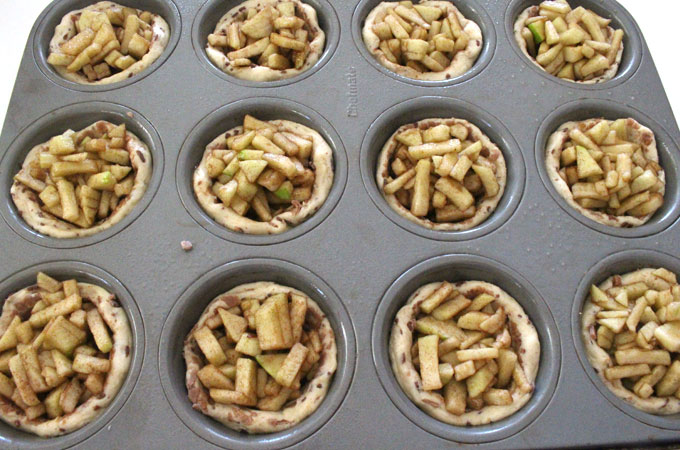 Don't overfill the cinnamon roll cups with apples or the mixture will bubble over during the baking process.
Bake in a 350 degree oven for 15-18 minutes.  The Apple Cinnamon Rolls are done when the edges are golden brown.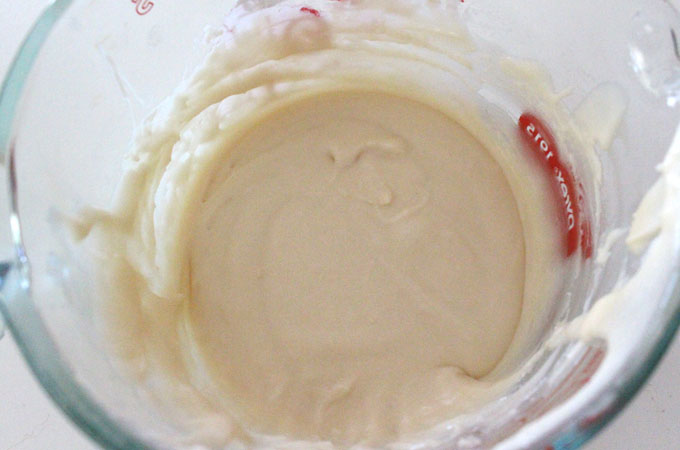 While the Apple Cinnamon Rolls are cooling .. make up a batch of homemade icing.  Melt 4 tablespoons of butter in the microwave.  Add 2 cups of powdered sugar and stir until mixed.  Add 2 teaspoons of vanilla.  Then add some milk, 1 tablespoon at a time until the icing is the right consistency.
Drizzle the icing on the Apple Cinnamon Rolls right before you serve them.
We think these Apple Cinnamon Rolls taste best just after they are baked.  And this is how we serve them as part of breakfast or brunch. But they are also great once they are cooled – especially if you pop them in the microwave for 15 seconds.
Apple Cinnamon Rolls are really delicious and a fun and easy way to take refrigerated cinnamon rolls to the next level.

P.S. Let's stay in touch!  Follow us on Pinterest, Facebook and Instagram!
**This post contains affiliate links but we only recommend products that we actually used and liked. Thanks for supporting Two Sisters Crafting!